Event Details
2019 Alliance Summit
Four Seasons Resort Palm Beach
We are pleased to welcome you to the 9th Annual Alliance Summit taking place February 10-12 at the Four Seasons Resort, Palm Beach, Florida.
The Summit is an exclusive gathering of family wealth firm c-suite executives who meet to address the strategic challenges and opportunities of running a family wealth business today. The event is complimentary for family wealth firm members thanks to the generous support of our Partner Co-Host firms. To learn more about becoming a member or partner firm, please click here.
Alliance members and partners please login to the member portal to register.
Non-members interested in attending this event, please fill out our interest form.
The Building Blocks of Sustainable Competitive Advantage
How To Differentiate Your Firm in The Increasingly Crowded Market for UHNW Advisory Services
Both CPE and CFP credits will be offered for attendees of this event
Sunday

February 10th

4:00 PM

Pre-Conference Partner Gathering

Tom Livergood will be hosting a discussion with Partner firms prior to cocktails and dinner.

5:30 PM

Reception

6:30 PM

Dinner

Monday

February 11th

7:30 AM

Breakfast

8:30 AM

Welcome Remarks and Family Wealth Alliance Update

8:40 AM

Alliance Update

9:00 AM

The Elements of Value

Why defining your firm's corporate values is the first step toward fostering a culture that differentiates your business from the competition.

Special Guest Speaker: Eric Almquist, PhD., Partner, Bain & Company

9:50 AM

Break

10:00 AM

Case Study: Building a Culture That Reflects Your Values

Deep dive with industry executives who are proactively shaping and refining their firm's value proposition in order to sustain a compelling internal culture that drives repeatable service delivery to clients.

10:50 AM

Knitting Together a Dynamic Team That Embodies Your Culture

(Part 1)

Interactive facilitated group discussion that captures the current state of firm values and culture among the leadership teams in the room.

Special Guest Speaker: Jim Ware, Founder, Focus Consulting Group

12:30 PM

Networking Lunch

1:30 PM

Knitting Together a Dynamic Team That Embodies Your Culture

(Part 2)

Report out of what issues attendees are facing with moderator coaching on employee recruiting and retention best practices.

3:00 PM

Recreation

6:00 PM

Cocktail Reception

7:00 PM

Dinner

Tuesday

February 12th

8:00 AM

Breakfast

9:00 AM

Navigating Leadership Transitions

A family business consultant chats with an entrepreneur who successfully navigated the continuity planning process.

Special Guest Speaker: Stephanie Brun de Pontet, PhD., Senior Consultant, The Family Business Consulting Group

9:50 AM

Break

10:05 AM

Continuity Planning Workshop

Facilitated discussion on how entrepreneurs can navigate a successful transition when the owner's leadership role in the business is an integral part of his/her personal identity. How does one gracefully let go? How will you know when you're ready?

11:55 AM

Networking Lunch

1:00 PM

Disruptive Trends in Private Wealth Management

A look industry consolidation among wealth management firms: Lessons learned from deals that "worked" as well as those that "went south"; What's in store for 2019 and beyond.

Special Guest Speaker: Elizabeth Nesvold, Managing Partner and Member, Silver Lane Advisors

1:50 PM

The Changing Wealth Management Landscape: Acquirors & Acquirees

Discussion with acquirors and acquirees of the pros and cons of growth through M&A. What were your risks? Were there any ripple effects? What advice do you have for firms in the room?

2:40 PM

Conference Concludes
Program content coming soon...
2800 S. Ocean Blvd, Palm Beach, FL 33480, USA For hotel reservations
please call: (561) 582-2800
Refer to "The Alliance Summit" for the discounted Group Rate of $449.
Room Discounts Expire Monday, January 21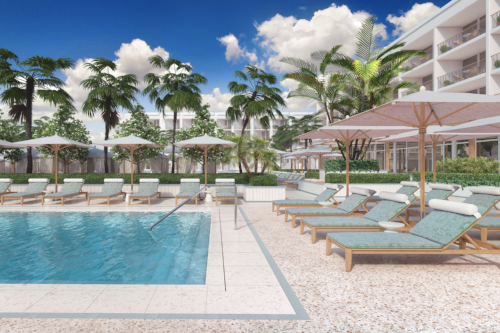 ---
Additional Off-site Accommodations
100 SOUTH OCEAN BLVD., MANALAPAN, FL 33462
For Hotel Reservations Please Call 855-388-0537
Refer to "2019 Alliance Summit" in order to receive the group rate of $449 which is available 2/9 - 2/11 Room Discounts Expire Friday, January 25, 2019
Below are a few resources from our guest speakers and leaders in the industry.
Bain & Company
By Eric Almquist, Jamie Cleghorn and Lori Sherer
With 40 distinct kinds of value, B2B managers can identify what matters most to each set of important stakeholders.
McKinsey & Company
By: Pooneh Baghai, Onur Erzan, and Ju-Hon Kwek
The competitive landscape is being reset by a small group of visionary asset managers jockeying to deliver distinctive propositions at scale.
Family Business Consulting Group
by Stephanie Brun de Pontet, Ph.D.
Personal Continuity Planning for the Retiring Family Business Leader
Millennials and GenX Are Reshaping the Industry
WealthManagement.com
by Paul Forlenza
As leaders and managers of financial advisory firms, what are you doing to attract and retain the best talent in these two demographic sectors?
2800 S Ocean Blvd, Palm Beach, FL 33480, USA