Event Details
CHANGE DRIVERS
Navigating Forces We Can't Control
The only constant is change
Whether in life or in business, Hericlitus' words continue to ring true today. To successfully navigate the transformation occurring in the family wealth industry, executives are being called upon to embrace the technology, generational shifts, and consolidation currently buffeting their own firms, their clients and their competition.
What are these change drivers? Join Family Wealth Alliance at our 2019 Fall Forum to identify them and explore strategies for positioning your business to thrive in the coming decades. Topics include:
Your Firm

The Diversity Advantage

Mitigating Cybersecurity Risk in a Digital Age

Client Service Innovations that Deliver True "Value"

If You're Not in a Hurry to Upgrade Your Technology, You're Probably Too Late

Your Clients

Financial Caregiving: The Role of Beneficiaries and Executors

How Millennials Will Remake Socially Responsible Investing

All in the Family: Client Loyalty Across Generations

The Wealth Management Ecosystem: It takes a Village

Your Competition

The Future of Advice

Marketing Magnetism: Strategies for Differentiating Your Practice and Winning New Business

Advisor Alpha: The Value of Advice

The Family Wealth Alliance Competitive Landscape Study Release
Attendees are eligible to earn up to 10 CPE and 3 CFP continuing education credits
An email confirming your registration is necessary to verify your attendance at this event.
Are you a Member or Partner firm of Family Wealth Alliance? Members and Partners receive two complementary seats to attend. Please login to access your complimentary tickets.
Wednesday, October 16th

1:30 pm

Roundtables (Invitation Only)

5:30 pm

Reception

7:00 pm

Dinner on your own

Thursday, October 17th

7:30 am

Registration & Breakfast

8:30 am

Welcome By Event Emcees

8:45 am

The Future of Advice: Client Service Innovations that Deliver True Value

Jamie and Jon discuss emerging industry trends reshaping financial advice and if there is a crisis in differentiation in wealth management.

Fire-side chat with:

Jamie Mclaughlin, Founder and CEO, J. H. McLaughlin & Co.

Jon Beatty, Senior Vice President, Schwab Advisor Family Office

9:35 am

Alliance Research Findings

Tom shares highlights from the Competitive Landscape of Family Wealth research study.

Presented by Tom Livergood, Founder and CEO, The Family Wealth Alliance

10:25 am

Break

10:40 am

Strategies for Creating Awareness, Differentiation, and Client Acquisition

There aren't enough affluent households to go around and with every advisor chasing after them, an opportunity exists for those advisors who can effectively communicate their value proposition. Join us in a discussion on how firms define and communicate their identity and value proposition in the face of dynamic change and competition.

Panelist include:

Todd Eckler, Executive Director, Fiduciary Trust Charitable; Chief Marketing Officer, Fiduciary Trust Company

Wally Head, Principal & Vice Chairman, Gresham Partners

Anna Nichols, Director of Communications, Altair Advisors

Moderated by Drew McMorrow, President and CEO, Ballentine Partners

11:30 am

Emerging Technology and Remaining Relevant

Most advisors consider staying abreast of new technologies to be their biggest challenge. These concerns are emerging during an increasingly digital economy, as clients' expectations are set more and more by mass-market digital wealth managers and consumer-centric tech giants. In this interactive session, learn how to understand, measure, and leverage technology to better serve your clients.

Panelist include:

Jill Creager, Founder and Chief Executive Officer, iPaladin

Doug Fritz, Founder, F2 Strategy

Mark Wickersham, Vice President and Business Development Consultant, Datafaction

Moderated by Gemma Leddy, Partner-in-Charge, PKF O'Connor Davies Family Office

12:20 pm

Networking Lunch Followed by Demonstrations with Dessert

1:30 pm

The Diversity Advantage

We often hear from family wealth firms about their struggle to attract talent – specifically, diverse talent. Having a thriving team with gender and generational diversity wont only improve performance – it will translate into satisfied clients. Beverly Flaxington will walk us through why diversity initiatives lead to improvements in talent acquisition, performance, and client satisfaction.

Presented by Beverly Flaxington, Co-Founder, The Collaborative

3:00 pm

Break

3:15 pm

The Evolution of Vanguard Advisor's Alpha: From Portfolios to People

Trends in the investment industry will continue to shape the contours of the advice industry and mold client satisfaction. As Vanguard's Advisor's Alpha research has suggested, for the typical advisor, the path to greater client satisfaction and asset growth should lead to an underappreciated destination – relationship management. To differentiate themselves from their competitors – both robo and human – advisors should embrace the fact that relationship management is not "customer service" but, rather, the crucial element of peerless financial advice.

Presented by Michael DiJoseph, Investment Analyst, Vanguard Investment Strategy Group

4:05 pm

Peer Groups

5:00 pm

Day One Sessions Conclude

6:00 pm

Reception

7:00pm

Partner Hosted Dine-a-rounds (Invitation Only)

Friday, October 18th

8:00 am

Breakfast

9:00 am

Remarks by Event Emcees

9:10 am

How To Achieve Client Loyalty Across Generations

Sustaining client relationships across generations seems to be top of mind today of most advisors. This complex issue spans multiple hot-button issues like technology, service offerings, internal processes, and human capital. In this session, learn from practitioners in the field as they discuss lessons learned, strategies that are workings, and the trends that are changing how you'll engage with clients in future.

Panelist Include:

Katherine Dunlevie, Executive Vice President, Managing Director; The Family Office at Synovus

Michael Mingolelli, Jr., Principal, Winger Keel Group

Bill Richards, President, North Star Family Office

Moderated by Craig J. Coffey, JD, Senior Vice President, TriState Capital Private Bank

10:00 am

Becoming A Risk-Oriented Advisor

It is no longer enough for advisors to focus solely on investment risks. High net worth clients are surrounded by financial exposures which could do far more damage than a temporary market decline. Your clients are most successful when you help them maximize growth and minimize losses in all areas of life.

This panel of experts from wealth management, risk management, and legal counsel will provide a variety of perspectives on how advisors can holistically plan for these contingencies and protect clients from external and internal threats.

Panelist Include:

Steven A. Cash, Counsel, Day Pitney

Stephen Poux, Senior Vice President, Global Head of Risk Management Services and Loss Prevention, AIG Private Client Group

Mike White, Senior Vice President, Private Client + Family Office Services, Hillard Heintze

Moderated by Robin Satyshur, Principal, Diversified Trust

10:50 am

Break

11:05 am

Resilience of 100-Year Family Enterprises

Jane interviews Dennis on his intensive study of long-term successful families around the world. No business remains the same after a 100-year journey. Every long-lasting family enterprise learns how to navigate developmental and business crises as it crosses generations. His forthcoming book Borrowed from My Grandchildren: The Evolution of Stewardship in 100-Year Families, presents the business journeys of nearly 100 long-lasting families. Dennis will discuss their major transformations—harvesting, pruning, diversifying and grounding—and how the family is able to build an adaptive, sustainable culture.

Dennis Jaffe, Advisor, author, organizational consultant, clinical psychologist, and member of Wise Counsel Research Associates

Interviewed by Jane Flanagan, Senior Vice President, Director of Family Office Consulting, Northern Trust

12:00 pm

Impact Investing - Wave of the Future or a Mere Flash in the Pan?

Millennials aren't the only ones who want to imprint their values and passions into their investment portfolios – impact strategies are becoming increasingly popular and advisors are working through incorporating impact into their broader strategies. In this fast-paced panel discussion, three senior practitioners explore how balancing financial and non-financial aims requires solid metrics to promote and measure success.

Panelist Include:

Scott Conlon, Senior Equity Investment Specialist, Aberdeen Standard Investments

Charles Millard, Senior Advisor, Syntax

Matt Swaim, Executive Chairman, Advisory Research

Moderated by Greg Friedman, CEO, Greycourt & Company

12:50 pm

Closing Remarks

1:00 pm

Networking Lunch

2:00 pm

Conference Concludes
Speakers, sessions and times subject to change.
Confirmed Speakers
Jonathan S. Beatty

Chief Operating Officer, Schwab Advisor Services™ and Charles Schwab & Co., Inc.

Jonathan Beatty is the Chief Operating Officer for Schwab Advisor Services, which provides custodial, operational, and trading support to 8,000 independent investment advisory firms with $1.75 trillion in assets under management. In addition to custody services, Schwab Advisor Services provides practice management and consultative support to help independent advisors start, build, and grow their firms.

Beatty has served as a member of the Advisor Services leadership team for more than ten years. He has worked with fee-based advisors for 14 years to provide counsel on strategic business issues and identify solutions to help clients meet their unique business needs.

Beatty joined Schwab 22 years ago, and has held several key sales leadership positions within Advisor Services. Today he leads the client experience and sales for Advisor Services and heads the Family Office, Core and Workflow Solutions groups for the enterprise.

Prior to joining Schwab, Beatty was a registered representative with Great Western Securities. He has a bachelor's degree in political science from Wittenberg University. He is registered with the National Association of Securities Dealers, Inc. and holds Series 7 and 9/10 registrations.

Steven A. Cash

Counsel, Day Pitney

Steven Cash represents individual and corporate clients in criminal, commercial litigation and national security matters.

Steven has broad experience at the federal and state level in the executive, legislative and judicial branches. He was Chief Counsel and Staff Director (Minority) to the U.S. Senate's Judiciary Committee, Subcommittee on Terrorism, Technology, and Homeland Security, and Chief Counsel to Senator Dianne Feinstein. He has also served as Chief of Staff to the Director of Intelligence, Department of Energy; as Staff Director to the U.S. House of Representative's Select Committee on Homeland Security; and as a Professional Staff Member and Counsel to the Senate Select Committee on Intelligence. Steven was deeply involved in much of the legislation developed after the 9/11 attacks, including the USA-Patriot Act, the Department of Homeland Security Act and the Intelligence Reform and Terrorism Prevention Act, which created the position of Director of National Intelligence. Steven also served as an Intelligence Officer with the Central Intelligence Agency, first as an Assistant General Counsel and then, with the Directorate of Operations.

Before joining federal service, Steven served as an Assistant District Attorney in the Rackets Bureau and Trial Division of the New York County District Attorney's Office in Manhattan. There, he investigated and tried numerous cases, ranging from violent crime to industry corruption.

Steven is the owner and founder of Deck Prism, LLC, a consulting firm specializing in providing assistance to U.S. and state government entities engaged in national security, homeland security and law enforcement. Prior to 2008, Steven was a principal and counsel at PRTM Management Consultants (since merged with PriceWaterhouseCoopers), focusing on consulting with government clients involved in national security and law enforcement issues.

Steven was a law clerk to the Honorable Thomas P. Griesa in the Southern District of New York.

Craig J. Coffey, JD

Senior Vice President, TriState Capital Private Bank

Craig J. Coffey, JD serves as Senior Vice President and is responsible primarily for cultivating Private Bank relationships through Single and Multi-Family Offices, and directly with qualified individuals.

Immediately prior to joining TriState Capital, Craig co-founded O2X in 2014. For over four years, he served as General Counsel, COO, HR and Chief Technology Officer, and remains a minority shareholder. Prior to O2X, Craig spent eight years as VP with The Coyle Company, a closed practice estate planning and wealth transfer firm. Craig's planning focused exclusively on clients with a minimum net worth of $50M. Prior to, he spent six years with The Bulfinch Group, focusing primarily on retail client planning. This was preceded by three years as an Associate Attorney with Adler, Pollack & Sheehan, PC.

Craig graduated with honors from Northeastern University with a B.S. in Engineering. He also holds a Juris Doctorate from Boston College Law School.

Scott Conlon

Senior Equity Investment Specialist, Aberdeen Standard Investments

Scott Conlon is a Senior Equity Specialist at Aberdeen Standard Investments. Scott is responsible for advancing the growth of the firm's equity investment solutions in North America. Scott works alongside the global investment teams and his primary role is to ensure that clients, prospects and consultants have clarity on the philosophy, process and investment positioning of Aberdeen Standard Investments' global equity strategies. Scott joined Standard Life Investments in 2016 in a similar role. Prior to Standard Life, Scott was a Vice President and Portfolio Strategist at State Street Global Advisors for 11 years, with a focus on US, global and emerging market active, quantitative and factor-based smart beta equity investment strategies. Earlier in his career, Scott worked at Merrill Lynch Investment Managers in its short-term fixed income group. He is an accomplished investment professional with more than 19 years of investment management experience. Scott graduated with a BS in Finance from Bentley College and has an MS in Finance from the Carroll School of Management at Boston College. Scott is a CFA charterholder and has the FINRA Series 3 license.

Jill Creager

Founder and Chief Executive Officer, iPaladin

Jill Creager is the force behind iPaladin, a digital platform that supports the management and administration of family offices. Her more than 20 years' experience in family private wealth includes serving as a trust and estates attorney, a corporate trust officer, and as CEO and founder of a multi-family office. Jill developed iPaladin to address the needs of family members, family office professionals, and advisors to share vital information in a secure virtual environment; to support governance, operations, and compliance; and to reduce the complexity, costs, and risks of managing family wealth.

Jill is well versed in every aspect of running a family office. In both 2015 and 2016, Private Asset Management magazine named her one of the 50 Most Influential Women in Private Wealth.

Michael DiJoseph

Investment Analyst, Vanguard Investment Strategy Group

Michael A. DiJoseph, CFA, is an investment analyst in Vanguard Investment Strategy Group, Vanguard's global team responsible for developing the firm's investment methodology as well as publishing proprietary research on a variety of investment, economic, and portfolio management issues. In his current role, he has written numerous research papers, primarily focusing on retirement, advice, and portfolio strategy. Mr. DiJoseph also serves on the Global Retirement and

Investor Behavior working groups. He regularly acts as an ambassador for Vanguard, speaking at various client and other events on a range of investment topics.

Before joining the Investment Strategy Group, Mr. DiJoseph supported Vanguard Fixed Income Portfolio Management and Trading Operations after beginning his career on the equity desk of Vanguard Brokerage Services®. Prior to joining Vanguard, Michael worked in the advice industry as an investment advisor.

Mr. DiJoseph earned a B.S.B.A. in finance from Villanova University and is a CFA® charterholder.

Katherine Dunlevie

Executive Vice President, Managing Director; The Family Office at Synovus

Katherine leads The Family Office at Synovus, which provides family office services to 75+ ultra-high net worth families and administers more than $7 billion in assets. She directs all aspects of The Family Office at Synovus with a focus on client service, new business development, long-term business strategy, and financial performance. Katherine also leads collaborative efforts to plan, develop,

and implement strategies that deliver exceptional services in support of family enterprises.

Katherine's entire career in financial services has been with Synovus. Prior to joining the Synovus family in 2002, she served with Cru, formerly known as Campus Crusade for Christ, at the University of Georgia.

Katherine earned a Bachelor's degree in Exercise and Sports Science from the University of North Carolina at Chapel Hill, where she graduated with Highest Distinction. In addition, she is an Honors Graduate of the Cannon Trust School. Katherine's certifications include Certified Financial Planner™ (CFP®), Certified Trust and Financial Advisor (CTFA), and Chartered Financial Consultant® (ChFC®).

She also is a member of the Financial Planning Association. She has been recognized by Georgia Trend Magazine's Top 40 Under 40, and is a recipient of the Jim Blanchard Leadership Award at Synovus. Additionally, Katherine was shortlisted for Family Wealth Alliance's Boutique Multi-family Office Executive Award. Katherine serves on the University of North Carolina at Chapel Hill Board of Visitors and Development of Exercise Science Advisory Board.

Todd H. Eckler

Executive Director, Fiduciary Trust Charitable

Chief Marketing Officer, Fiduciary Trust Company

Todd is a member of Fiduciary Trust Company's senior management team and responsible for the firm's marketing and corporate development activities. Under his leadership, the firm has transformed its marketing approach and earned a number of marketing awards. He also serves as Executive Director of Fiduciary Trust Charitable, a public charity that works with independent advisors and provides donor-advised funds to high-net-worth donors and private foundations.

Before arriving at Fiduciary, Todd was a Senior Vice President at Bank of America, leading marketing for multiple businesses, and served as Chief Operating Officer of wealth management and global banking marketing, which included Merrill Lynch and U.S. Trust. Previously, he was a Senior Vice President at Fidelity Investments and a senior partner at the strategy consulting firm Monitor Group (now Monitor Deloitte). He graduated Phi Beta Kappa with an AB in Economics from Dartmouth College and earned his MBA at Harvard Business School. Todd serves on Citizen Schools National Board of Directors.

Jane Flanagen

Senior Vice President, Director of Family Office Consulting; Northern Trust

Jane has been working with and learning from family leaders and family office executives for her entire career. She has interviewed hundreds of families to document best practices ranging from family communication and strategies for engaging the rising generation to family office service delivery and compensation. She has helped families decide whether it makes sense to have a family office and has consulted with others to evaluate and streamline existing operations. She partners with an experienced team of subject matter experts who serve the world's wealthiest families to educate families about their options and help them find their best way forward. Prior to joining Northern Trust as Director of Family Office Consulting in 2019, Jane was a Managing Director with Family Office Exchange for 26 years.

Beverly Flaxington

Co-Founder, The Collaborative

Beverly has spent her career in the investment industry including roles in banking, institutional sales and institutional investment product development. She co-founded The Collaborative over 20 years ago to meet the needs of a variety of financial services teams and firms. She holds two patents on practice management programs she created for one of the world's largest mutual fund companies. Beverly has developed numerous trademarked processes to help teams accomplish their goals including the SHIFT Model ®, The Five Secrets to Successful Selling® and The Six Keys to Confident Presenting®. She is a regular blogger for Psychology Today online and writes a weekly column called "Ask Bev" for Advisor Perspectives magazine dealing with human capital issues in the investment industry.

She is a three-time bestselling and Gold-award winning author. Her books include Understanding Other People: The Five Secrets to Human Behavior, which won the gold award from Readers Favorite. The American Entrepreneur called it, "One of the hottest business books in the market today". The Pocket Guide to Sales for Financial Advisors became the #1 bestselling sales book on Amazon in its first week of release. Her newest book released in late 2017, The Essential Sales Guide for Entrepreneurs and Small Business Owners has been featured on C-Suite Television.

She is widely known as a human behavior and communication expert, financial and investment guru, leadership and executive coach, trainer and instructional designer, marketing and sales expert and expert facilitator.

In addition to her consulting work, Bev is a Certified Hypnotherapist and Hypnotherapy Trainer, Certified Behavioral Analyst and Certified Values Analyst. She has been a Lecturer at Suffolk University since 2008 teaching Leadership and Social Responsibility, Dealing with Difficult People, Small Business Management, Organizational Behavior and Entrepreneurship 101. Bev has been featured in the Wall Street Journal, the Financial Planning Association's Solution Magazine, Investment News, and many others. She was on the cover of World Class Magazine and her career accomplishments and groundbreaking ideas have earned a spot in Wikipedia.

Greg Friedman

CEO, Managing Director & Member of the Management Committee, Greycourt & Company

Greg Friedman is Chief Executive Officer and Managing Director of Greycourt and serves as chair of the firm's management committee. He is also a member of Greycourt's tactical asset allocation team and co-chairs Greycourt's discretionary management investment committee (DMIC). Greg previously served as Greycourt's Chief Investment Officer from 2002 to 2012.

Greg has developed a variety of tools and software programs actively used by the firm including after-tax asset allocation software, (a dynamic multi-factor model used in forecasting asset class returns) and a private equity waterfall model used to properly size private equity commitments. He is the author of several white papers, including his most recent "Quantifying the Value of Tax-Aware Decision Making".

Prior to joining Greycourt in 2001, Greg was a Principal at Windermere Investment Associates, where he advised high net worth families regarding the construction of tax-efficient portfolios, the development of complex multi-generational investment policies, the selection of traditional and alternative investment managers and ongoing tactical implementation of client portfolios. Prior to working with Windermere, Greg was Director of Investment Strategy at Mellon Private Capital Management where he managed $3 billion in client assets.

In 2018, Greg received a Best in Industry Award from the Family Wealth Alliance. Greg is a former board member of the Oregon Gymnastics Academy. He currently sits on the Board of Directors and serves as chair of the finance committee for Greater Than!, formerly the I Have a Dream Foundation (IHAD). Greater Than! works to ensure that all children have the opportunity to pursue higher education and to fully capitalize on their talents, aspirations, and leadership to have fulfilling careers and create a better world.

Doug Fritz

Founder, F2 Strategy

Doug Fritz is founder of F2 Strategy and a tenured wealth management chief technology officer. His team of experienced wealth management executives address a widening gap between the expectations of affluent clients and their wealth management experience. The F2 Strategy perspective and experience come from a long history of innovations and transformative technical projects at major financial institutions. Doug has led teams through transformative initiatives such as robo-advisor integration, paperless client onboarding, digital client engagement and many other areas currently challenging our industry.

Wally Head

Principal and Vice Chairman, Gresham Partners

Wally leads Gresham's strategic growth initiatives and he serves as a senior advisor to families and their related entities. Wally draws on over 35 years of experience serving as a senior executive in trust, investment, wealth management and family office advisory firms, and as a personal advisor to wealthy individuals and families.

As the founder of Personal Fiduciary Advisors, LLC ("PFA"), now a subsidiary of Gresham, Wally provided unconflicted consulting services to banks, family offices, RIAs and wealthy families. Prior to establishing PFA, Wally was chief executive officer of wealth management at The Private Bank and Trust Company in Chicago, where he also served as a member of the Bank's executive committee, a member of its board of directors, and chairman of its trust committee.

Dennis T. Jaffe, Ph.D.

Advisor, author, organizational consultant, clinical psychologist, and member of Wise Counsel Research Associates

Dr. Jaffe, a San Francisco-based advisor to families about family business, governance, wealth and philanthropy, recently completed the working papers

Governing the Family Enterprise: Evolution of Family Councils, Assemblies and Constitutions,
Releasing the Potential of the Rising Generation, and
Good Fortune: Building a Hundred Year Family Enterprise, published by Wise Counsel Research, based on his current research with global multi-generational family enterprises.

He is author (or co-author) of Cross Cultures: How Global Families Negotiate Change Across Generations; Stewardship in your Family Enterprise: Developing Responsible Family Leadership Across Generations, and Working With the Ones You Love, as well as management books Rekindling Commitment, Getting Your Organization to Change and Take this Work and Love It. His global insights have led to teaching or consulting engagements in Asia, Europe, the Middle East, and Latin America. The Family Firm Institute recently awarded him the 2017 International Award for service, and in 2005 he received the Beckhard Award for service to the field. He has a BA degree in Philosophy, MA in Management, and Ph.D. in sociology, all from Yale University, and is professor emeritus of organizational systems and psychology at Saybrook University in San Francisco.

Gemma Leddy

Partner, PKF O'Connor Davies Family Office

Gemma Leddy is a Partner of the Firm and the Partner-in-Charge of the PKF O'Connor Davies Family Office practice. She has spent over 25 years working with high profile and ultra-high-net worth individuals, multi-generational families, CEOs, executives, entrepreneurs and their closely-held businesses.

Prior to joining PKF O'Connor Davies, Gemma was the Chief Financial Officer and Controller of a private family investment firm headquartered in New York City. She was also a Partner in a mid-sized New York City certified public accounting firm and led their Family Office and Business Management Division.

At PKF O'Connor Davies, Gemma and the Firm's Family Office team provide comprehensive financial management and CFO services including investment and partnership accounting and reporting, administration, tax planning and compliance, cash and financial management, insurance oversight, advanced planning and business advisory consulting services.

Gemma's experience encompasses a wide range of industries, including investment companies, art and antique galleries, museums, technology and human resource service companies, real estate, manufacturing, retail, construction, magazine publishing, charitable organizations and private foundations.

In 2016, Gemma was named as one of the "50 Most Influential Women in Private Wealth" by Private Asset Management magazine (PAM).

James H. "Jamie" McLaughlin

Founder and CEO, J.H. McLaughlin & Co.

In 2010, Mr. McLaughlin founded J. H. McLaughlin & Co., LLC, a management consulting firm focusing on strategy and practice management for wealth management and investment advisory firms, private banks, trust companies, single and multi-family offices.

He has over 25 years of experience in both senior operating roles and client-facing roles in the family office and ultra-high net worth industry. Previously, he was CEO of Geller Family Office Services, a partner at Convergent Wealth Advisors where he built the firm's New York office, the regional president of Mellon Private Wealth Management's New York region, and a financial advisor at Sanford C. Bernstein & Co., Inc., where he started in the wealth management industry.

Earlier in his career, Mr. McLaughlin served in the Connecticut General Assembly for a decade as a two-term State Representative and a three-term State Senator.

He serves on the Subscribers Advisory Committee for PURE www.pureinsurance.com, a policyholder-owned property and casualty insurance company and is a member of the Greenwich Roundtable www.greenwichroundtable.org. He is an Emeritus Trustee of the American Foundation for the Blind (AFB) www.afb.org where for many years he chaired AFB's investment committee. He serves as an advisor to Addepar, Inc. www.addepar.com, an investment reporting company and on the Advisory Boards of PivotalPath www.pivotalpath.com, a hedge fund due diligence firm, and Pennington Partners www.penningtonpartners.com, a multi-family office. He is a Founder of the UHNW Institute https://www.uhnwinstitute.org, and serves on the Board of Advisors for the Institute for the Fiduciary Standard https://thefiduciaryinstitute.org and the Editorial Board of Family Wealth Report.

Mr. McLaughlin received his Bachelor's degree in History from Lafayette College and his Master's in Public Administration from Harvard's Kennedy School.

Drew McMorrow

President & CEO, Ballentine Partners

Drew is President & CEO of the firm and is responsible for the day-to-day management of the company. He also continues to consult with families on all aspects of their financial lives. In addition to advising on the more traditional areas of wealth management, including investment, estate, insurance, tax and philanthropic planning, Drew leverages his consulting background to help families with their direct ventures and real estate opportunities. He also has a specialized expertise in helping families build and realize a vision for their foundation, integrating its planning with the family's values, and helping his clients generate a sense of reward and accomplishment from their philanthropy. Drew received an MBA from the Haas School of Business at the University of California, Berkeley. He graduated Phi Beta Kappa from Brown University, with dual majors in Economics and International Relations. He is a CERTIFIED FINANCIAL PLANNER™ practitioner.

Charles Millard

Senior Advisor, Syntax

Charles E.F. Millard is a Senior Advisor with Syntax. He is the former head of the U.S. Pension Benefit Guaranty Corp., where he was the first Director to be confirmed by the U.S. Senate, and carried the rank of Under Secretary. He was the Head of Pension Relations for Citigroup and has held senior positions with Lehman Brothers and Prudential Securities.

Charles has appeared numerous times on CNBC, Fox Business and other media outlets, and he has been published frequently in The Wall Street Journal, Financial Times, and Bloomberg News.

Earlier in his career, Charles was elected to the New York City Council and later became Commissioner of Economic Development under Mayor Rudolph Giuliani. In that role he oversaw much of the redevelopment of 42nd Street and Times Square.

Michael Mingolelli, Jr.

Principal, Winged Keel Group

Michael is a Principal of Winged Keel Group, leading the firm's Boston office. He consults with ultra-affluent clients on the design, implementation, and monitoring of private placement and wealth transfer life insurance portfolios. His clients include executives of public and private companies, hedge and private equity fund partners, and family offices, as well as advisors focused on wealth management, law, and tax.

Michael has been quoted or published in Private Wealth magazine, The Wall Street Journal, Barron's Penta Daily, the Association for Advanced Life Underwriting's (AALU) The Quarterly magazine, Insurance News magazine, the Boston Business Journal, and New York Estate Planning News. He is also a frequent speaker, addressing the use of private placement and traditional life insurance portfolios to audiences such as the M Financial Group Annual Meeting, The Forum 400, the Boston University Graduate Tax Program, and Massachusetts Continuing Legal Education, Inc. (MCLE).

Prior to joining Winged Keel Group in 2018, Michael served as CEO of Pinnacle Financial Group, which became a division of Hub International in 2016. Before his tenure at Pinnacle, Michael was a corporate lawyer at Sullivan & Worcester LLP, where he represented public companies and private equity firms. His career began as a corporate lawyer at Testa, Hurwitz & Thibeault LLP, where he represented technology companies in venture financings, acquisitions, public offerings, and general corporate matters.

An active member of the national advisor community, Michael serves on the M Financial Group Board of Directors, is Chair of M Financial's Product Development Group, and is a member of M Financial's Compensation Committee. He also previously served on the Board of Directors of AALU—the nation's leading life insurance and annuities advocacy organization. In his local community, Michael serves on the Board of Trustees of the Greater New England Multiple Sclerosis Society.

Michael graduated from Boston College with a BS in Finance, magna cum laude, and was a member of the Carroll School of Management's Honors Program. He also graduated from Boston College Law School, cum laude.

Michael lives in Wellesley, Massachusetts with his wife, Amy, and their three daughters, Lauren, Kathryn, and Jane. Aside from spending time with his family, Michael enjoys reading, traveling, and following the sports teams of his alma mater.

Anna E. Nichols

Director of Communications, Altair Advisers

As the Director of Communications, Anna is responsible for creating and leading the communications and client education initiatives for the firm.

Anna has more than 17 years' experience in marketing, research and educational programming in the family wealth industry. Prior to joining Altair, she was the Managing Director for Content at Family Office Exchange (FOX), a membership organization for ultra-high net worth families and their advisors.

Anna has authored multiple studies, articles and whitepapers and is a well-known writer and speaker on a wide range of generational wealth issues. Her work has been published in the Journal of Trusts and Estates, Private Wealth Management, Family Business, and SRR magazines among other publications. Anna is a frequent presenter at family office, family business and wealth management conferences.

Previous to her work at FOX, Anna held management positions with the New York City Bar Association, and the YWCA of New York City. Anna came to Chicago as a consultant for the real property, probate and trust section of the American Bar Association.

Anna is on the board of directors for the YWCA Evanston-North Shore and on the women's advisory board for Metropolitan Capital Bank and Trust. She is a member of the executive committee for the Chicago Chapter of the Family Firm Institute (FFI) and is a 21/64 certified facilitator.

Anna received her bachelor's degree from Guilford College and MBA from Fordham University. She lives in Evanston, IL with her husband and two children.

Stephen Poux

Senior Vice President, Global Head of Risk Management Services and Loss Prevention, AIG Private Client Group

Stephen G. Poux is Senior Vice President, Global Head of Risk Management Services and Loss Prevention for AIG Private Client Group. Steve's responsibilities include overseeing a team of seasoned risk management specialists who help high-net-worth individuals and families maximize their personal safety while proactively reducing the likelihood of suffering a loss to their home or property.

Steve joined AIG in 2000 as a founding member of AIG Private Client Group and was instrumental in building client-centric business practices that remain in use today. He was the principal architect of AIG Private Client Group's Department of Loss Prevention, which was the first practice of its kind within the high-net-worth personal lines industry. As Director of Loss Prevention, he was responsible for launching other industry firsts, including AIG's Wildfire and Hurricane Protection Units.

Also during his tenure, Steve served as General Manager for AIG Private Client Group's New York City/Long Island Region.

Prior to joining AIG, Steve spent more than 10 years in the high-net-worth personal insurance space. He has a BS in applied mathematics, statistics and economics from Stony Brook University.

William Richards

President, North Star Family Office

Prior to North Star Bill founded BNR Partners, LLC Family Office. He has experience in trust and estate administration and financial planning experience at Continental Illinois National Bank, LaSalle National Bank, American National Bank and Bank One N.A. where he specialized in coordinating and managing the delivery of a broad range of financial services to many of the banks' most important clients. Bill received a Bachelor of Arts from Carroll University, an MBA from Keller Graduate School, Certificate in Ranch Management from King Ranch Institute for Ranch Management at Texas A & M University – Kingsville and is a CFP. He is the current Treasurer of The Luminarts Cultural Foundation, and is Treasurer of the Union League Club of Chicago, Guerin College Prep and the Business Advisory Council at Carroll University in Waukesha Wisconsin.

Robin Satyshur

Principal, Diversified Trust

Robin is a Principal in the Nashville office of Diversified Trust, where she is responsible for serving multi-generational families customizing family office and legacy solutions. Robin leverages more than 25 years of expertise serving the needs of high net worth families in the areas of financial management, trust management, family education, governance and philanthropy. Prior to joining Diversified Trust, Robin served as Founder, Chief Executive Officer and Director of Pendleton Square Trust Company, leading the company's formation and expansion. She previously served as Treasurer and Chief Operating Officer of The Family Office, LLC in Nashville, serving the founders of Dollar General, the Turner Family.

Robin is a sustaining member of the Junior League of Nashville and a Trustee for the League's Endowment. Her professional memberships include the American Institute of CPAs, the Tennessee Society of CPAs, the Nashville Estate Planning Council, and the Private Directors Association. Additionally, Robin serves as the lead independent Director for a Tennessee-based private family trust company.

Robin is a Certified Public Accountant (CPA) and holds an MBA from Southern Methodist University.

Matthew Swaim

Portfolio Manager, Managing Director, Chair – Executive Committee, Advisory Research

Matthew K. Swaim, CFA, 19 years of investment experience, serves as a Portfolio Manager, Managing Director, and Executive Chairman of Advisory Research. Prior to joining the firm in 2005, Matthew worked in the assurance and business advisory group at PricewaterhouseCoopers LLP. Matthew holds a BS in accounting and business administration from the University of Kansas and an MBA from the Kelley School of Business at Indiana University. Matthew is a Chartered Financial Analyst (CFA®) charterholder and has passed the Uniform CPA Examination.

Mike White

Senior Vice President, Private Client + Family Office Services, Hillard Heintze

Mike is widely recognized as perhaps the most experienced senior expert in private client security services, executive protection and special event security. His 26-year U.S. Secret Service career included responsibility for all protective measures for the U.S. President, First Lady, First Family, and White House Complex as well as service on the elite Presidential Protective Division (PPD) for the last five U.S. Presidents (Trump, Obama, Bush 43, Clinton and Bush 41). Today, as the head of Hillard Heintze's Private Client + Family Office Services practice, he serves as a trusted security advisor to private clients and their families across the United States and the world.

Mark Wickersham

Vice President and Business Development Consultant, Datafaction

Mark Wickersham is a vice president and business development consultant for City National Bank's Datafaction® sales team. He is responsible for growing Datafaction's presence and revenue in the family wealth market.

Prior to joining Datafaction in 2018, Mr. Wickersham was a technology consultant for family offices, served as general manager for Dynamo Software's family office market segment and worked at Fidelity Investment for over a decade in their RIA and family office businesses.

Mr. Wickersham received his Bachelor of Science degree in economics from Southern New Hampshire University. He coaches youth soccer for the Andover Soccer Association in Andover, MA and has two teenage daughters.
This event has been made possible thanks to the generous support of the following Alliance Partner firms:
The Fall Forum will take place at the Union League Club of Chicago
The Union League Club of Chicago
65 W. Jackson Blvd.
Chicago, Illinois 60604
USA
312.427.7800
Please note that our room block and The Union League Club are full
Dress Code: The dress code for this event is business casual
For sponsorship information please contact Brooke Morimoto, Brooke@fwalliance.com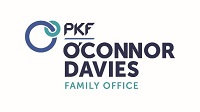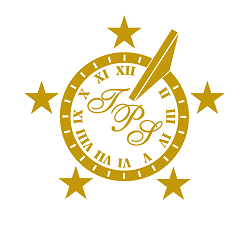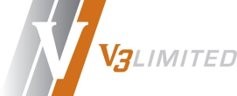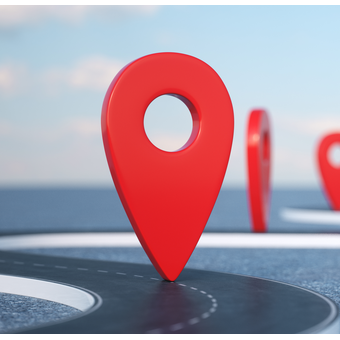 65 W Jackson Blvd, Chicago, IL 60604, USA