Event Details
BIG INVESTMENT IDEAS
Innovative wealth creation for your clients
Join us in New York on July 11th as we discuss innovative wealth creation strategies for private clients. Our investment professionals will explore hot topics that include opportunity zone funds, impact investing and private market alternatives.
Alliance regionals deliver educational programming against a backdrop of peer-to-peer exchange for wealth management professionals in markets nationwide. To foster an intimate atmosphere that encourages networking among fellow professionals, attendance is limited. Please register early to ensure your place at this annual event.
An email confirming your registration is necessary to verify your attendance at this event.
Who should attend: This is an event for wealth management professionals and Alliance Member and Partner firms.
Are you a Member or Partner firm of Family Wealth Alliance? Members and Partners receive two complementary seats to attend. Please login to access your complimentary tickets. Members may purchase additional tickets according to the pricing detailed below.
Are you a Wealth Management Professional1? Please join us! Tickets may be purchased here for $495/person. Two or more attendees from the same firm are invited to register at the reduced rate of $195 per person.
If you don't meet the criteria above, we'd still love to hear from you! Seats remaining will be made available to industry professionals on a space available basis. Please notify our staff here of your interest in attending this event.
1Family Wealth Alliance defines wealth management professional to be any individual employed by an MFO, SFO, RIA, Ext. CIO, law or accounting firm and serving HNW clients.
This event has been made possible thanks to the generous support of the following firms:


2:00pm

Welcome

2:10pm

Opportunity Zone Investing Risks and Opportunities

Where Are OZone Funds Headed? (Evaluating the Risks and Benefits to Investors)

Panelists

Jim Foster, Managing Director and Chief Investment Officer, Greycourt

Paul Platkin, Chief Investment Officer, Hillview Capital

Dan Rahill, Tax Partner, BDO

Sarah Rumph, Director of Investment Research, BBR Partners (Moderator)

Investing in distressed areas represents the potential for tax benefits for investors and positive social impact for communities, but how will you know if the program is actually working? Questions about transparency and reporting requirements have created uncertainty about the very advantages such funds purport to offer.

This session will provide clarity for family offices considering the strategy for their clients. We'll discuss the current status of the legislation and evaluate the sources of risk and reward for investors.

3:05pm

The Profit vs. Impact Investing Conundrum: How to Position Client Portfolios As Priorities Evolve

Panelists

Jim Foster, Managing Director and Chief Investment Officer, Greycourt (Moderator)

Wally Head, Principal and Vice Chairman, Gresham Partners

Liz Michaels, Chief of Staff and Director of ESG/SRI, Aperio

Rekha Unnithan, Impact Investing Portfolio Manager, Nuveen Real Assets

With the largest ever inter-generational transfer of wealth upon us, coming decades will reflect evolving investment priorities among clients. Concerns about authenticity, personal values and social responsibility are driving growth in assets of sustainable, responsible and impact (SRI) strategies.

During the session, find out how three advisors are incorporating environmental, social and governance (ESG) criteria into their investment analysis and decision-making processes in order to address these trends with clients.

3:55pm

Break

4:05pm

Private Markets: Too Big to Ignore?

Panelists

Curt Lawhorn, Director of Private Markets Research, DiMeo Schneider

Dave McCoy, Managing Partner and Portfolio Manager, RCP Advisors

William H. Reynolds, Jr, Senior Managing Director, MCS Capital

Ann Thivierge, Managing Director, Greycourt & Co (Moderator)

Private capital markets have entered a phase of dramatic and rapidly evolving "democratization." As access becomes more widespread and information transparency increases, traditional investors across the wealth spectrum have more opportunities to participate in private market transactions as a viable means of portfolio diversification.

In this session, our panel of experts will discuss the myths, misperceptions and risks – as well as the opportunities – for clients in the private equity and credit markets.

4:55pm

Peer Groups

5:45pm

Networking Reception

6:45pm

Event Concludes
Jim Foster

Chief Investment Officer & Managing Director, Greycourt

Jim Foster is Chief Investment Officer and Managing Director of Greycourt and serves as a member of the management committee. As Chief Investment Officer, Jim leads Greycourt's investment committee to determine the firm's capital markets views and overall investment philosophy and process. In addition to his duties as Chief Investment Officer, he advises wealthy families and institutional clients on strategic and tactical asset allocation and investment strategy as a member of Greycourt's advisor team. Jim has had a long investment career as a market maker in mortgage-backed securities, structurer of complex equity derivatives and swaps, and developer of analytics and simulation techniques to evaluate complex assets and support dynamic decision making. He has worked extensively across investment management, consulting, and distribution serving as a fiduciary and advising clients on asset-liability matters, after-tax asset allocation, manager structure and selection, performance analysis, and specific fiduciary and investment issues associated with concentrated securities positions. Jim taught for several years as an Adjunct Assistant Professor of Finance in the Stern School of Business at New York University and is currently an Adjunct Professor of Finance at Carnegie-Mellon University in the Tepper School of Business.

Wally Head

Principal and Vice Chairman, Gresham Partners

Wally leads Gresham's strategic growth initiatives and he serves as a senior advisor to families and their related entities. Wally draws on over 35 years of experience serving as a senior executive in trust, investment, wealth management and family office advisory firms, and as a personal advisor to wealthy individuals and families.

As the founder of Personal Fiduciary Advisors, LLC ("PFA"), now a subsidiary of Gresham, Wally provided unconflicted consulting services to banks, family offices, RIAs and wealthy families. Prior to establishing PFA, Wally was chief executive officer of wealth management at The Private Bank and Trust Company in Chicago, where he also served as a member of the Bank's executive committee, a member of its board of directors, and chairman of its trust committee.

Previously, Wally was president of Family Office Exchange, LLC, a managing director of Sanford C. Bernstein & Co., and a tax partner and national director with Arthur Andersen & Co. He also has served as a Trustee and Vice Chairman of the John G. Shedd Aquarium Board of Trustees in Chicago and a Trustee and Chairman of the Westminster College Board of Trustees in Missouri.

Curt Lawhorn

Director of Private Markets Research, DiMeo Schneider

Curt directs DiMeo Schneider's Global Private Markets research effort, which includes private equity, private real assets and private credit. He also serves on the firm's Investment and Discretionary Committees as well as the Global Hedge Fund Strategies and Global Public Markets Research Teams. Prior to joining the firm in 2014, Curt audited private equity and hedge funds in PwC's financial services assurance practice in Chicago and Boston. Curt received a BBA in Finance and Economics, cum laude, from the University of Miami, a Masters in Accounting from the University of North Carolina at Chapel Hill and is a Certified Public Accountant.

Dave McCoy

Managing Partner and Portfolio Manager, RCP Advisors

Dave McCoy is a Managing Partner and portfolio manager for the firm's co-investment funds and maintains broader activities throughout the investment function. Dave is also on the Investment Committee and active as an Advisory Board member of some underlying funds and portfolio companies. He has been involved in the private equity industry since 1998. Prior to joining RCP, Dave was a Partner at National City Equity Partners, the private equity/mezzanine arm of PNC Financial Services Group, Inc. He has prior private equity experience at Thayer Capital Partners, operational experience at Suntron Corporation, an electronics contract manufacturer, and investment banking experience at BT Alex Brown. Dave received a BA in Economics from Princeton University and an MBA from The Wharton School at the University of Pennsylvania.

Liz Michaels

Director of ESG/SRI, Chief of Staff, Aperio Group

Liz Michaels is Aperio Group's Director of ESG/SRI, Chief of Staff and member of the Executive Committee. Prior to joining Aperio, Liz was responsible for the defined contribution managed accounts business at Ibbotson Associates, a wholly-owned subsidiary of Morningstar, Inc. Earlier in her career, she was the Chief Operating Officer of Morningstar, Inc. and served on the company's executive committee. Liz was also the President of Jellyvision, Inc., an interactive firm best known for its game, You Don't Know Jack™. Liz has a BA in Economics and an MBA from the University of Chicago.

Paul Platkin

Chief Investment Officer, Hillview Capital Advisors

Paul Platkin is the CIO of Hillview Capital Advisors, a multi-family office. He brings more than 20 years of experience, managing all aspects of multi-asset portfolios.

Prior to Hillview, Mr. Platkin spent 3 years as CIO of Gruss & Co., a single-family office. From 2003-2012, Mr. Platkin served as CIO of Robeco-Sage Capital (subsequently Arden-Sage after its acquisition), a $2 billion hedge fund-of-funds. Mr. Platkin began his career at GM, where he spent a decade working at both the Treasurer's Office and General Motors Asset Management, the $90 billion pension manager.

Mr. Platkin holds an M.B.A. from Columbia Business School and a B.S.B.A. from Georgetown University.

Dan Rahill

Tax Leader

A leader for more than 30 years, Dan has significant experience advising high net worth individuals, family offices, and privately held businesses on their tax, estate, investment, philanthropic, risk and family capital needs. He works closely with clients on restructuring, negotiation and transaction management in mergers, acquisitions and divestitures, as well as financial modeling and budgeting. Dan advises wealthy families on tax minimization, wealth preservation, and family office strategies. His clients have crossed various sectors, including consumer and industrial products, energy, manufacturing, retail distribution, alternative investment funds, and professional services.

Dan is an independent wealth and tax advisor and he frequently lectures on tax legislative topics to CPA societies, bar associations, family office organizations, trade and industry groups, and colleges and universities. He is published and quoted widely in media, industry and accounting publications such as the Chicago Tribune, Crain's Chicago Business, ABC7 News, Yahoo Finance, and the Illinois CPA Society's Insight Magazine. Previously Dan was a tax partner at BDO, where he led the firm's national Opportunity Zone practice bringing a wealth of knowledge and experience to investors. Dan serves on three academic advisory boards and several not-for-profit boards and committees.

Previously, Dan was with KPMG for 27 years and held numerous leadership roles, including Tax Managing Partner of the Chicago Metro Business Unit and Midwest Leader of the Mid-Market Practice. Dan was also a trustee of the KPMG Foundation and served as the Global Lead Partner on many of KPMG's high-profile multinational accounts, privately held companies and family offices. Prior to KPMG, Dan practiced law in Chicago specializing in tax and estate planning. He began his career in audit with Ernst & Young.

William H. Reynolds, Jr.

Senior Managing Director, MCS Capital

Bill Reynolds is Senior Managing Director of MCS Capital LLC, an investment affiliate of the Marcus Corporation, Milwaukee, Wisconsin. The Marcus Corporation operates and owns hotels, resorts, restaurants and movie theaters. The company formed MCS Capital to expand its investments in the hospitality space with a focus on value-add investments. The company has experience investing in and operating branded and independent upscale properties.

Prior to joining Marcus, Reynolds served as Secretary of the College at Trinity College in Connecticut; Managing Director and Chief Investment Officer at Thayer Lodging Group; EVP & Chief Investment Officer of MeriStar Hospitality REIT; Senior VP Development of Interstate Hotels & Resorts and CapStar Hotel Company. Reynolds started his hotel career in 1985 as a principal and EVP of Metro Hotels in Dallas. Reynolds also served as president of City Associates, a Houston based office building developer and as VP Marketing and Development for Portfolio Management, a residential developer in Texas and Connecticut.

Reynolds has served on the Urban Land Institute Hotel Development Council, the New York Hospitality Council, the Lodging Industry Investment Council, and the steering committee for America's Lodging Investment Summit ("ALIS").He is a frequent speaker at hospitality industry conferences and serves on the board of directors of Carey Watermark Investors, a non-traded SEC registered hotel REIT. He also serves on the advisory board for Stockbridge, MA based Main Street Hospitality.

Sarah Rumph

Director of Investment Research, BBR Partners

Sarah joined BBR Partners in 2009 and is a Director of Investment Research. Her responsibilities include sourcing new investments across all asset classes and performing ongoing due diligence on clients' existing investments, as well as working with the Portfolio and Wealth Advisory team to analyze the risk and return characteristics of client portfolios. Sarah is also a member of BBR's Investment Committee.

Prior to joining BBR, Sarah was an Associate at Tremont Capital Management, where she performed due diligence on Relative Value and Emerging Market Credit funds. She also served as an Analyst at Offit Capital Advisors, where she worked with the Client Service and Research teams, conducting analysis, serving as a point of contact for clients and assisting with manager due diligence.

Sarah graduated from Skidmore College with a BA in Business and Economics. She earned the Chartered Financial Analyst (CFA) designation.

Ann Thivierge

Managing Director, Greycourt

Ann Thivierge is a Managing Director at Greycourt, and serves as a member of the management committee and as a senior member of Greycourt's advisor team. In that role, Ann advises wealthy families and institutional clients on investment strategy and on strategic and tactical asset allocation. Ann also opened and oversees Greycourt's New York office.

Ms. Thivierge joined Greycourt from Morgan Stanley Investment Management (MSIM) where she began her career in the Fiduciary Group, which advised large public and private plans on asset allocation and manager selection. From there, she moved to a portfolio manager (PM) role on one of MSIM's long-standing macro-equity products, managing global equity assets for several of the world's largest pension funds. In twenty years as first Co-PM and then Lead PM, Ann became an astute observer of economic regimes and market cycles, a well-regarded top-down equity investor, and a valued client advisor.

Ann currently chairs the investment committee for the Lighthouse Guild endowment, is chair of the board of Highbridge Voices (an after-school choir and academic program in the Bronx), and is a member of Circle Financial Group, an investment group of retired senior Wall Street women professionals. Ann is also a member of the Economic Club of New York.

Ann spent her K-12 school years living in Asia, traveled extensively for clients and investment research during her years at Morgan Stanley, and currently resides in Manhattan with her husband.

Rekha Unnithan

Impact Investing Portfolio Manager, Nuveen Real Assets

Rekha Unnithan is the Impact Investing Portfolio Manager for Nuveen Real Assets. Rekha is responsible for determining Nuveen's Impact Investment strategy across sectors, asset classes, and regions. She originates and underwrites new deals and manages impact investments to execute Nuveen's commitment across thematic areas of Affordable Housing, Inclusive Finance and Community & Economic Development. She oversees a multi-asset class impact investing portfolio which includes private equity, private real estate, mortgages and fund investments.

Prior to joining Nuveen in 2012, she worked for Bank of America Merrill Lynch as a vice president in their Institutional Investment Group. She has also held various positions at Merrill Lynch in Institutional Investments, and Investment Oversight and Risk Management.

Rekha holds a BA in economics from Yale University and an MBA with a specialization in financial instruments & markets, and social innovation & impact from New York University's Stern School of Business. She is a Chartered Financial Analyst (CFA) charterholder, and a Certified Investment Management analyst (CIMA®). Rekha is a board member of Aeris, a non-profit organization that helps investors make and monitor mission investments, and she also serves on the advisory board of the Global Impact investing Network's Institutional Investor Initiative.
The Harvard Club of New York City
35 W 44th St, New York, NY 10036
The event will take place in the Harvard Hall
Lodging
Rooms are available to attendees at the Harvard Club. Please call Djiby, Kristina and/or Hugo to assist with overnight room reservations - 212.840-6600. The rate for standard queen is $335 plus tax per night.
You may also email the front desk at: frontdeskgroup@hcny.com.
Parking
Discounted parking is available at 1114 Sixth Parking LLC, (d/b/a Icon Parking) located at 1114 Avenue of the Americas (on 43rd between 5th and 6th Avenues)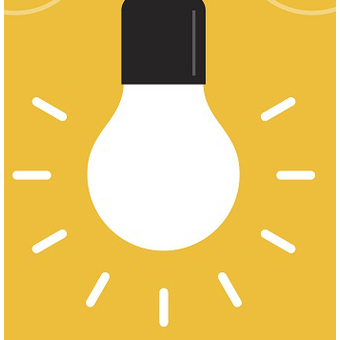 35 W 44th St, New York, NY 10036