Event Details
ADVISOR OF THE FUTURE
Adapting in the New Age of Family Wealth
Are you a family wealth executive who sees a disconnect in the industry between the evolving needs of your clients and the existing capabilities of your staff? If so, please plan to attend our San Francisco Regional program on Thursday, May 9. Human Capital has been the hot topic of discussion among our industry this year. Our program explores the evolving service expectations of your private clients, and identifies the skills increasingly required of wealth managers to serve them effectively. All wealth management executives, and Alliance Members and Partners, are encouraged to attend. (Two CPE credits will be awarded attendees in the Personnel/Human Resources field of study.)
An email confirming your registration will be necessary to confirm your attendance at this event.
Who should attend: All wealth management executives, Family Wealth Alliance Members and Partners.
Are you a Member or Partner firm of Family Wealth Alliance? Members and Partners receive two complimentary seats to attend. Please login to access your complimentary tickets. Members may purchase additional tickets according to the pricing detailed below.
Are you a Wealth Management Executive1? Please join us! Tickets may be purchased here for $495/person. Two or more attendees from the same firm are invited to register at the reduced rate of $195 per person.
If you don't meet the criteria above, we'd still love to hear from you! Seats remaining on April 16 will be made available to industry professionals on a space available basis. Please notify our staff here of your interest in attending this event.
1Family Wealth Alliance defines a wealth management executive to be any individual employed by an MFO, SFO, RIA, Ext. CIO, law or accounting firm and serving HNW clients.
This event has been made possible thanks to the generous support of the following firms:


Agenda
1:00 pm

Welcome

1:10 pm

Becoming a Forward-Thinking Advisor
Lawrence Miles, Author and Principal, AdvicePeriod

As traditional wealth management service models are rendered obsolete, asset gathering alone is no longer a strategy for success. Wealthy clients expect better tools of engagement, seek instant access to information, technology-enabled solutions and excellent, individualized service – all at a competitive price.

You already know this, but what changes are you implementing in your firm to embrace such clients?

In his book It's That Simple: How to Build the Professional Service Firm of the Future, Larry Miles, wealth management executive, author and executive coach, discusses his model for the "forward-thinking advisor." In this highly interactive session, Larry will engage with attendees on his strategies for driving growth at his firm, AdvicePeriod. He shares insights about building a team and a culture, building a business (and, no, it's not by focusing on AUM), and leveraging technology to enhance the advisor-client experience.

2:40 pm

Break

2:50 pm

Hire, Train, and Retain Your Most Valuable Asset: YOUR People
Beverly D. Flaxington, Author and Co-Founder, The Collaborative

Today's hyper-competitive market for talent, combined with secular workforce shifts, demands a different approach to the recruiting, hiring and employee development processes.

In this session, Beverly seamlessly picks up where Larry leaves off. She drills down on strategies for:

Hiring - When and how to select the right person for YOUR team;

Onboarding – Why it's so important and how to make sure you're doing it the right way;

Retention - what matters to team members, the importance of teambuilding and how best to do this, using the SHIFT® Model to guide team members to success.

Beverly will take attendees through interactive discussions on how business leaders and teams can identify and reach their human capital goals. You will work in teams to identify obstacles, goals, and solutions in hiring, training, and retaining talent at family wealth firms.

4:20 pm

Networking Reception

5:00 pm

Program Concludes
Speakers, location, and times subject to change.
Lawrence K. Miles

Principal, AdvicePeriod

Larry Miles is a Principal at AdvicePeriod. His primary focus is on providing strategic leadership for growth and profitability, while driving and maintaining a culture of excellence. Larry is the author of It's That Simple: How to Build the Professional Service Firm of the Future.

Over a nearly two-decade career, Larry has developed a wealth of leadership and business development experience across national market management, coaching, and professional growth. Prior to joining AdvicePeriod, Larry was President of BNY Mellon's largest Western Region. Larry started his career as Executive Vice President of Convergent Wealth Advisors where he was instrumental in building the business.

Larry earned a BA from Amherst College and an MSc from the London School of Economics. He has taught leadership courses at the Massachusetts Institute of Technology and is a member of Young Presidents Organization (YPO).

Beverly D. Flaxington

Co-Founder, The Human Behavior Coach®, The Collaborative

Beverly has spent her career in the investment industry including roles in banking, institutional sales and institutional investment product development. She co-founded The Collaborative over 20 years ago to meet the needs of a variety of financial services teams and firms. She holds two patents on practice management programs she created for one of the world's largest mutual fund companies. Beverly has developed numerous trademarked processes to help teams accomplish their goals including the SHIFT Model ®, The Five Secrets to Successful Selling® and The Six Keys to Confident Presenting®. She is a regular blogger for Psychology Today online and writes a weekly column called "Ask Bev" for Advisor Perspectives magazine dealing with human capital issues in the investment industry.

She is a three-time bestselling and Gold-award winning author. Her books include Understanding Other People: The Five Secrets to Human Behavior, which won the gold award from Readers Favorite. The American Entrepreneur called it, "One of the hottest business books in the market today". The Pocket Guide to Sales for Financial Advisors became the #1 bestselling sales book on Amazon in its first week of release. Her newest book released in late 2017, The Essential Sales Guide for Entrepreneurs and Small Business Owners has been featured on C-Suite Television.

She is widely known as a human behavior and communication expert, financial and investment guru, leadership and executive coach, trainer and instructional designer, marketing and sales expert and expert facilitator.

In addition to her consulting work, Bev is a Certified Hypnotherapist and Hypnotherapy Trainer, Certified Behavioral Analyst and Certified Values Analyst. She has been a Lecturer at Suffolk University since 2008 teaching Leadership and Social Responsibility, Dealing with Difficult People, Small Business Management, Organizational Behavior and Entrepreneurship 101. Bev has been featured in the Wall Street Journal, the Financial Planning Association's Solution Magazine, Investment News, and many others. She was on the cover of World Class Magazine and her career accomplishments and groundbreaking ideas have earned a spot in Wikipedia.
This event is being held at The City Club of San Francisco
155 Sansome St 10th Floor, San Francisco, CA 94104
Phone: 415.362.2480
.
The City Club does not have hotel accommodations. Please refer to the following hotels if you need to book a room.
Loews Regency San Francisco - 222 Sansome Street, San Francisco, CA 94104
415.677.9494
Omni San Francisco - 500 California Street, San Francisco, CA 94104
415.276.9888
Directions & Parking information:
The City Club is located within easy walking distance of numerous public parking garages - Mill's Garage, 345 California Street, 101 California Garage, 100 Pine Street, 235 Pine Street. Please check with individual garage for more information
BART: From the Montgomery Street Station, exit at Sansome Street. The City Club is located 1½ blocks to the north. For routes and schedules, visit BART.
Muni Bus: The City Club is close to several Muni bus lines. For routes and schedules, visit SFMTA.
Cable Car: From the California Street line, exit at Sansome Street. The City Club is located 1½ blocks to the south
Driving
From East Bay via the Bay Bridge
Follow I-580 East / I-80 West to San Francisco
Slight right onto I-80 West
Take Exit 2C for Fremont Street
Turn left onto Pine Street
Turn left onto Montgomery Street
Turn left onto Bush Street
Turn left onto Sansome Street
From Marin via the Golden Gate Bridge
Follow Highway 101 South to San Francisco
Slight right onto Doyle Drive
Slight left onto Lombard Street
Turn right onto Gough Street
Turn left onto Bush Street
Turn left onto Sansome Street
From South Bay
Follow Highway 101 North toward Civic Center
Slight right onto 1-80 East
Take Exit 2 for 4th Street (last San Francisco exit)
Turn left onto Bryant Street
Turn left onto 3rd Street
Turn right onto Bush Street
Turn left onto Sansome Street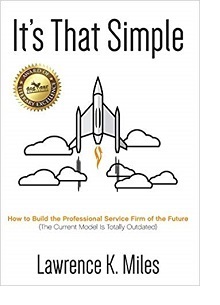 It's That Simple: How to Build the Professional Service Firm of the Future
by Lawrence K. Miles
Buy the book here.

Advisory Research Investment Management, headquartered in Chicago, was founded in 1974. Our primary goal is to help our clients achieve their investment objectives through sustainable long-term returns. We began as a U.S. value equity boutique focused mainly on high net-worth individuals. Since that time we have grown our asset base, expanded our client base to family offices, endowments, foundations, as well as intermediaries, and branched out into other active management approaches.
Over time we have embraced a philosophy throughout our strategies: actively different. This goal means we concentrate on markets off the beaten path—that offer diversification alongside a core portfolio. It also means we use our deep experience to craft highly differentiated portfolios within these areas. We believe that, within inefficient markets, well-designed, carefully researched portfolios standing apart from benchmark indexes work best to deliver outperformance to our clients. Academic research supports this perspective.
Our U.S. Value team invests across market cap ranges that emphasize strong balance sheets as well as the possibility of positive transformation. This investment team also offers a Strategic Income portfolio melding different asset classes to create total return with income. Our MLP & Energy Infrastructure team, based in St. Louis, employs two differentiated approaches within this income-producing energy niche and has the longest track record in this space*. We also have an Energy Fund that works within the changing environment brought on by the ability to extract energy from shale resources located in the U.S. Our International team explores undervalued smaller companies outside the U.S., including an emerging markets portfolio. Our U.S. Growth team uses a systematic, time-tested approach to find those companies best poised to benefit from the thematic forces changing our economy. Our Global team uses a strategy emphasizing sustainable dividends from sturdy, high-quality companies around the world.
We believe our newest offering blazes a new trail. Our Partners Fund is a value portfolio holding between 5-15 high-conviction holdings. We actively engage with company management teams in order to encourage actions that will unlock value. We think of this strategy as a private equity approach in public equity markets.
We deliver these distinct investment opportunities through differentiated processes, specialized products, efficient operations, and high touch client service.
Advisory Research, Inc. is a wholly owned subsidiary of Piper Jaffray Companies.

Founded in 1976, Datafaction has over 40 years of industry leadership and expertise in specialized accounting for ultra-high net worth individuals with 300+ business management and family office clients. Our accounting software is integrated with City National bill pay and banking that processes over $7B transactions annually.
Our clients trust and rely on our software for their critical business operations. We leverage our years of experience in delivering SaaS software to family wealth firms with a service that has an easy-to-use, cloud-based solution with mobile "anywhere" access and comprehensive secure business controls.
AgilLink by Datafaction is a specialized accounting solution specifically designed to provide highly personalized services to family wealth firms. We offer a service that enables you to increase productivity, easily scale your processes as you grow, and spend more time building client relationships—and growing client wealth. It includes general ledger capabilities, bill pay and income tracking and receiving. It assists with large project management, tax filing preparation and insurance and estate planning. We also provide a powerful timesaving integration with City National Bank, eliminating the need for duplicate entries into your accounting system and cash management banking system.
Datafaction is an RBC company and is an affiliate of City National Bank, Member FDIC.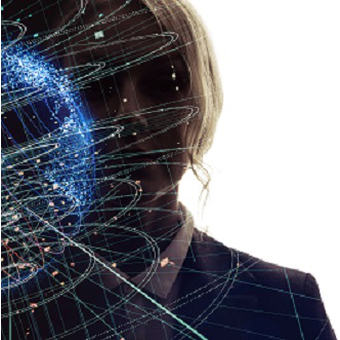 155 Sansome St 10th Floor, San Francisco, CA 94104, USA