Event Details
ADVISOR OF THE FUTURE
Adapting in the New Age of Family Wealth
Are you a family wealth executive who sees a disconnect in the industry between evolving client needs and existing industry talent? Do you have colleagues in the same boat? If so, please plan to attend our San Francisco Regional program on Thursday, May 9 – and forward this invitation to interested fellow industry professionals. Following on the heels of our February CEO retreat where human capital was a hot topic of discussion, this program explores the changing consumption habits of high net worth clients and identifies the skills increasingly required of wealth managers to serve them effectively. All wealth management executives, and Alliance Members and Partners, are encouraged to attend.
An email confirming your registration is necessary to verify your attendance at this event.
Who should attend: This is an event for wealth management executives and Alliance Member and Partner firms.
Are you a Member or Partner firm of Family Wealth Alliance? Members and Partners receive two complementary seats to attend. Please login to access your complimentary tickets. Members may purchase additional tickets according to the pricing detailed below.
Are you a Wealth Management Executive1? Please join us! Tickets may be purchased here for $495/person. Two or more attendees from the same firm are invited to register at the reduced rate of $395 per person.
If you don't meet the criteria above, we'd still love to hear from you! Seats remaining on April 16 will be made available to industry professionals on a space available basis. Please notify our staff here of your interest in attending this event.
1Family Wealth Alliance defines a wealth management executive to be any individual employed by an MFO, SFO, RIA, Ext. CIO, law or accounting firm and serving HNW clients.
Thank you to our generous Co-Hosts:


Agenda
1:00 pm

Welcome

1:05 pm

Becoming a Forward-Thinking Advisor
Lawrence Miles, Principal, AdvicePeriod

As traditional wealth management service models are rendered obsolete, asset gathering is no longer a successful strategy. Wealthy clients expect better tools of engagement, seek instant access to information, technology-enabled solutions and excellent, individualized service – all at a competitive price.

You already know this, but what changes are you implementing in your firm to embrace such clients?

In his book It's That Simple: How to Build the Professional Service Firm of the Future, Larry Miles, wealth management executive, author and executive coach, discusses his model for the "forward-thinking advisor."

Larry Miles is a Principal at AdvicePeriod. His primary focus is on providing strategic leadership for growth and profitability, while driving and maintaining a culture of excellence. Larry is the author of It's That Simple: How to Build the Professional Service Firm of the Future.

Over a nearly two-decade career, Larry has developed a wealth of leadership and business development experience across national market management, coaching, and professional growth. Prior to joining AdvicePeriod, Larry was President of BNY Mellon's largest Western Region. Larry started his career as Executive Vice President of Convergent Wealth Advisors where he was instrumental in building the business.

1:55 pm

Guided Peer Group Discussions
Lawrence Miles, Principal, AdvicePeriod

2:35 pm

Break

2:45 pm

Hire, Train, and Retain Your Most Valuable Asset: YOUR People
Speaker TBA

Today's hyper-competitive market for talent, combined with secular workforce shifts, demands a different approach to the recruiting, hiring and employee development processes.

Join us in a conversation on new ways for management to approach compensation, culture fit, career path development, and the structural processes necessary to attract and retain top talent.

3:35 pm

Guided Peer Group Discussions
Speaker TBA

4:15 pm

Networking Reception

5:00 pm

Closing
Speakers, location, and times subject to change.
This event is being held at The City Club of San Francisco
155 Sansome St 10th Floor, San Francisco, CA 94104
Phone: 415.362.2480
Parking information: The City Club is located within easy walking distance of numerous public parking garages - Mill's Garage, 345 California Street, 101 California Garage, 100 Pine Street, 235 Pine Street. Please check with individual garage for more information.
The City Club does not have hotel accommodations. Please refer to the following hotels if you need to book a room.
Loews Regency San Francisco - 222 Sansome Street, San Francisco, CA 94104
415.677.9494
Omni San Francisco - 500 California Street, San Francisco, CA 94104
415.276.9888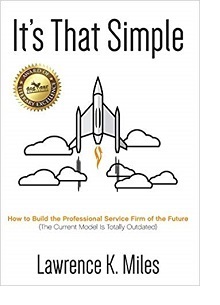 It's That Simple: How to Build the Professional Service Firm of the Future
by Lawrence K. Miles
Buy the book here.

Advisory Research Investment Management, headquartered in Chicago, was founded in 1974. Our primary goal is to help our clients achieve their investment objectives through sustainable long-term returns. We began as a U.S. value equity boutique focused mainly on high net-worth individuals. Since that time we have grown our asset base, expanded our client base to family offices, endowments, foundations, as well as intermediaries, and branched out into other active management approaches.
Over time we have embraced a philosophy throughout our strategies: actively different. This goal means we concentrate on markets off the beaten path—that offer diversification alongside a core portfolio. It also means we use our deep experience to craft highly differentiated portfolios within these areas. We believe that, within inefficient markets, well-designed, carefully researched portfolios standing apart from benchmark indexes work best to deliver outperformance to our clients. Academic research supports this perspective.
Our U.S. Value team invests across market cap ranges that emphasize strong balance sheets as well as the possibility of positive transformation. This investment team also offers a Strategic Income portfolio melding different asset classes to create total return with income. Our MLP & Energy Infrastructure team, based in St. Louis, employs two differentiated approaches within this income-producing energy niche and has the longest track record in this space*. We also have an Energy Fund that works within the changing environment brought on by the ability to extract energy from shale resources located in the U.S. Our International team explores undervalued smaller companies outside the U.S., including an emerging markets portfolio. Our U.S. Growth team uses a systematic, time-tested approach to find those companies best poised to benefit from the thematic forces changing our economy. Our Global team uses a strategy emphasizing sustainable dividends from sturdy, high-quality companies around the world.
We believe our newest offering blazes a new trail. Our Partners Fund is a value portfolio holding between 5-15 high-conviction holdings. We actively engage with company management teams in order to encourage actions that will unlock value. We think of this strategy as a private equity approach in public equity markets.
We deliver these distinct investment opportunities through differentiated processes, specialized products, efficient operations, and high touch client service.
Advisory Research, Inc. is a wholly owned subsidiary of Piper Jaffray Companies.

Founded in 1976, Datafaction has over 40 years of industry leadership and expertise in specialized accounting for ultra-high net worth individuals with 300+ business management and family office clients. Our accounting software is integrated with City National bill pay and banking that processes over $7B transactions annually.
Our clients trust and rely on our software for their critical business operations. We leverage our years of experience in delivering SaaS software to family wealth firms with a service that has an easy-to-use, cloud-based solution with mobile "anywhere" access and comprehensive secure business controls.
AgilLink by Datafaction is a specialized accounting solution specifically designed to provide highly personalized services to family wealth firms. We offer a service that enables you to increase productivity, easily scale your processes as you grow, and spend more time building client relationships—and growing client wealth. It includes general ledger capabilities, bill pay and income tracking and receiving. It assists with large project management, tax filing preparation and insurance and estate planning. We also provide a powerful timesaving integration with City National Bank, eliminating the need for duplicate entries into your accounting system and cash management banking system.
Datafaction is an RBC company and is an affiliate of City National Bank, Member FDIC.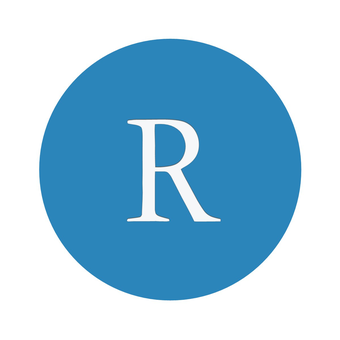 155 Sansome St 10th Floor, San Francisco, CA 94104, USA