Event Details

November 1-3, 2021 | Chicago
We have been through a lot. Turmoil, sadness, silver linings, and above all - change. Last year's Fall Forum was focused on the theme "Resilient" because at the time many of us, professionally and personally, were just trying to survive. Now, as we look toward the light at the end of the tunnel, questions abound. How do we go back to "normal"? Should we attempt to go back to "normal" or take this as an opportunity to reach for a new, and better, normal? How does our industry, and our world, move forward?
At The Family Wealth Alliance, we believe we now get to make a choice - in the way we conduct business, connect with clients, and lead our teams. We believe there has never been a better time to re-evaluate our mindset and focus on the good, because when we shift our focus to see the glass half-full, our social, emotional, and cognitive superpowers emerge. We become better advisors, teammates, and leaders. Choosing Optimism is a powerful approach to accomplishing goals and serving clients with our whole selves.
Welcome to The Family Wealth Alliance Fall Forum – we look forward to growing with you.
---
COVID-19 Policy
Like always, we are taking safety at our event seriously. After careful consideration, we have decided to require all in-person attendees to show proof of vaccination during the registration process. Individuals who are unable to do so may be offered, on an individual basis, options to access content/sessions post-event.
Should there be any restrictions in place due to COVID-19 that force us to convert this event to a fully virtual format, we will offer a 50% refund on all purchased tickets (FWA Members have two complimentary seats). We plan on making this decision (in-person vs. virtual) by October 11th.
The event venue, The Union League Club of Chicago, is requiring their staff to be fully vaccinated. Presently, anyone inside the Club is required to wear a mask to and from meeting locations regardless of vaccination status. As the situation evolves, so will our approach to keeping you safe. We thank you for your patience and flexibility as we manage this. Any updates to these policies will be posted here on an ongoing basis as well as proactively communicated to registrants as the event approaches.
Register by Labor Day, September 6, to receive $500 off
with code EARLY500
To enter a promotional code please navigate to the hyperlink under the tickets, "Click here to enter your promotional code", enter the code, change the quantity of the ticket and press "Purchase Ticket".
Who Should Attend?
Family Wealth Alliance members are allowed two complimentary seats at this event. You must login to register for this event as a member. If you need assistance please reach out to Brooke at brooke@fwalliance.com.
Non-members are welcome to attend for $2,995; $1,750 for Family Wealth Executives. The Family Wealth Alliance defines a Family Wealth Executive to be any individual employed by an MFO, SFO, RIA, Ext. CIO, trust company, law or accounting firm that offers family office services to private clients.
Please note that registration is required and subject to approval by The Family Wealth Alliance.
To view the Event Policies and Attendee Release Agreement, please click here.
If you are interested in becoming a member, please contact info@fwalliance.com for more information.
Spouse/Significant Other tickets are limited to but includes all receptions and dinners.
Fall Forum registration INCLUDES the Life is Good Opening Keynote. Non-Forum attendees are welcome to attend ONLY the opening reception for $150.
Thank you to our co-chairs for helping design an inspiring event!
Jennifer Murtie

Ballentine Partners

Kara Pass

Market Street Trust Company

John Sleeting

Clearwater Capital Partners

Amy Hart Clyne

Pitcairn
Agenda
Monday, November 1
| | |
| --- | --- |
| 1:30pm | Roundtable Meetings |
| | |
| 5:00pm | Networking Reception |
| | |
| 7:00pm | Opening Keynote: The Power of Optimism |
| | Bert Jacobs, Co-Founder, Life is Good |
| | Steve Gross, Founder & Chief Playmaker, Life is Good Kids Foundation |
Tuesday - November 2
7:30am

Registration & Breakfast

9:00am

Opening Session

9:15am

Life-Changing Value: Being the First Call

You are in a unique position to offer life-changing value to your clients. What clients truly value, however, can be difficult to pin down and psychologically complicated. Drawn from extensive cross-industry research, Bain's Elements of Value framework codifies 30 "elements of value" across four categories: functional, emotional, life-changing, and social impact. Life-changing values like Hope, Belonging, and Self-Actualization are correlated with stronger returns and higher NPS – and this is the kind of value that high-performing, "first call" firms excel at delivering. Join us in a discussion about the value family offices bring to clients and how they maintain their high-touch service quality over time.

Speakers:

Andrew L. Busser, President of Family Office, Pitcairn
Kara Pass, President & CEO, Market Street Trust Company
Randy Webb, Head of Family Office, Brown Advisory

10:05am

Operational Resilience

Across industries, forward-thinking firms have always had a laundry list of strategic initiatives that we put on the backburner in favor of day-to-day business realities. None of us expected we'd need to fast-track those initiatives – implementing remote and hybrid work arrangements, adopting new technologies, and coordinating next-level ways to serve clients - in a matter of weeks. The pandemic changed all that, in many cases for the better. Join us in a discussion about the lessons COVID taught us and how we can prepare our firms for a more resilient future.

10:55am

Break

11:10am

The Three Lenses of ESG Investments

Everyone wants to make an impact, but truly impactful investing requires elevated tools and frameworks that accurately capture the metrics most important to you and your clients. Join us as we look at ESG through three different lenses - public holdings, engagement, and direct holdings – and discuss best practices for each.

12:00pm

Networking Lunch

1:30pm

Alliance Updates & Trends

Tom Livergood, Founder & CEO, The Family Wealth Alliance

2:20pm

Attracting & Retaining Women in Family Wealth

Women are fast taking center stage in the family wealth industry, as both next-gen clients and next-gen advisors. You've already built a culture you can be proud of, but how can you ensure it's a culture top-performing women want to be a part of? And how can you showcase it during the hiring process? Join us to discuss how firms can evolve to embrace this long-overdue industry transformation.

3:10pm

Peer groups

4:00pm

Mid-day break

5:00pm

Reception

6:30 pm

Dine-Arounds
Wednesday - November 3
8:00am

Breakfast

9:00am

Welcome

9:10am

Economic Outlook

After a rollercoaster year and a half and record-breaking growth is the US economy, will it continue? What structural challenges will we continue to face? With one eye on an uneven recovery and the other on approaching variants, we explore the possibilities ahead and offer some predictions on the potential for long-term productively, closing the widening gap, paying for the infrastructure package and what's next.

Speakers:

Jack Ablin, Chief Investment Officer, Cresset
Carol Shleif, Deputy Chief Investment Officer, BMO Family Office

10:00am

Wealth Transfer Strategies: Changes and Opportunities

With a push by the Biden Administration to return federal estate taxes to their historic norms, clients are laser-focused on their estate plans and are turning to their advisors for guidance. To what extent will Congress enact changes to gift, estate, and income tax laws? Regardless of if or when this happens, the tax proposals endorsed by the Biden Administration have caused many clients to reevaluate their plans. In this session, we will receive an update on where things stand now, what they may look like in 2022, and what opportunities exist for advisors to connect with clients in a meaningful way through wealth transfer strategies.

10:50am

Break

11:10am

Diversity and Inclusion for a Brighter Future

Family wealth firms have never taken one-size-fits-all approach. That spirit of bespoke service will serve them well as demographics continue to shift and client backgrounds and needs become ever more heterogeneous. But to best serve diverse clients, firms need more than a client-centric ethos: they need to attract and retain diverse talent. How are firms working toward a more diverse and inclusive workplace, and what are family offices doing differently?

12:00pm

Closing Remarks & Networking Lunch

1:30pm

Conference Concludes.
Speakers, sessions and times subject to change.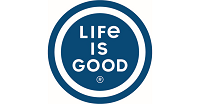 The Power of Optimism
Optimism is powerful. When we shift our focus to see the glass half-full our social, emotional, and cognitive superpowers emerge. Optimism is a powerful approach to accomplishing goals and living a fulfilling life. By acknowledging obstacles and opportunities—but focusing on the opportunities—optimism enables us to have fun exploring the world with an eye toward solutions and growth.
Listen to Bert Jacobs' inspiring business story to demonstrate how focusing on the good can transform your mindset and how optimism can innovate and thrive in times of change. Bert will then be joined by Steve Gross who will share the work they have been doing with the Life is Good Kids Foundation, a non-profit that spreads the power optimism to kids who need it most.
The opening keynote is INCLUDED in Fall Forum admission.
Individual tickets for ONLY the keynote event are available to the public for $150 per person. All proceeds from this event go to the Life is Good Kids Foundation.
For sponsorship opportunities please email Brooke at brooke@fwalliance.com.
Meet Bert
Bert Jacobs, Co-Founder, Life is Good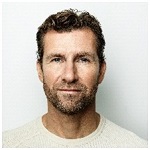 Bert and his brother John started Life is Good with $78 in their pockets, selling T-shirts on the streets of Boston and in college dorms up and down the East Coast. Today, Life is Good is a $100 million positive lifestyle brand sold by over 2,000 retailers across the U.S. and Canada.
In the early years of their business, Bert and John were inspired by stories of people—especially children—facing great adversity. These stories inspired an integrated business model dedicated to helping kids in need. To this day, Life is Good donates at least 10 percent of its annual net profits to the Life is Good Kids Foundation, a non-profit that positively impacts over 1 million kids every year.
Steve Gross, Founder & Chief Playmaker, Life is Good Kids Foundation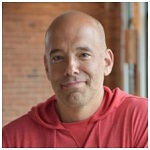 Steve Gross, M.S.W., is the founder and chief playmaker of the Life is Good Kids Foundation, a non-profit that spreads the power optimism to kids who need it most.
Steve's signature approach has been widely adapted across the country and throughout the world in response to the social and emotional needs of children deeply impacted by poverty, violence and illness. In addition to his work in the social sector, Steve has worked with many corporations such as Vertex Pharmaceuticals, Million Dollar Roundtable Club, and IBM to demonstrate how optimistic leaders can inspire people and organizations through times of change.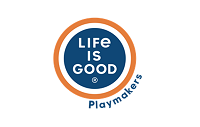 More on the Life is Good Kids Foundation
Life is Good Playmakers support childcare professionals and organizations to create life-changing relationships and optimal environments where our most vulnerable kids can heal, learn, and grow.
Life is not good for some kids. Life is Good Playmakers work to change that. Adverse Childhood Experiences (ACEs) are all types of abuse, neglect, and other traumatic experiences that occur to kids under the age of 18. These experiences have been linked to risky health behaviors, chronic health conditions, low life expectancy, and early death. They are the single greatest health threat facing our nation's kids today.
Young, developing brains are highly sensitive to stress, and will not fully develop emotional, social, and cognitive capacity if kids are continuously responding to threats during their first few years of life. When children are continually responding to adversity, the architecture of their developing brains can be damaged leading to life-long consequences. The greater the number of ACEs, the greater risk – experiencing four or more ACEs is associated with significantly increased risk for 7 out of 10 leading adult causes of death, including heart disease, stroke, cancer, COPD, diabetes, Alzheimers and suicide. Life expectancy is reduced by 20 years among adults who experienced six or more ACEs as kids.
Thank you to our Strategic Partners for co-hosting this event.
PLATINUM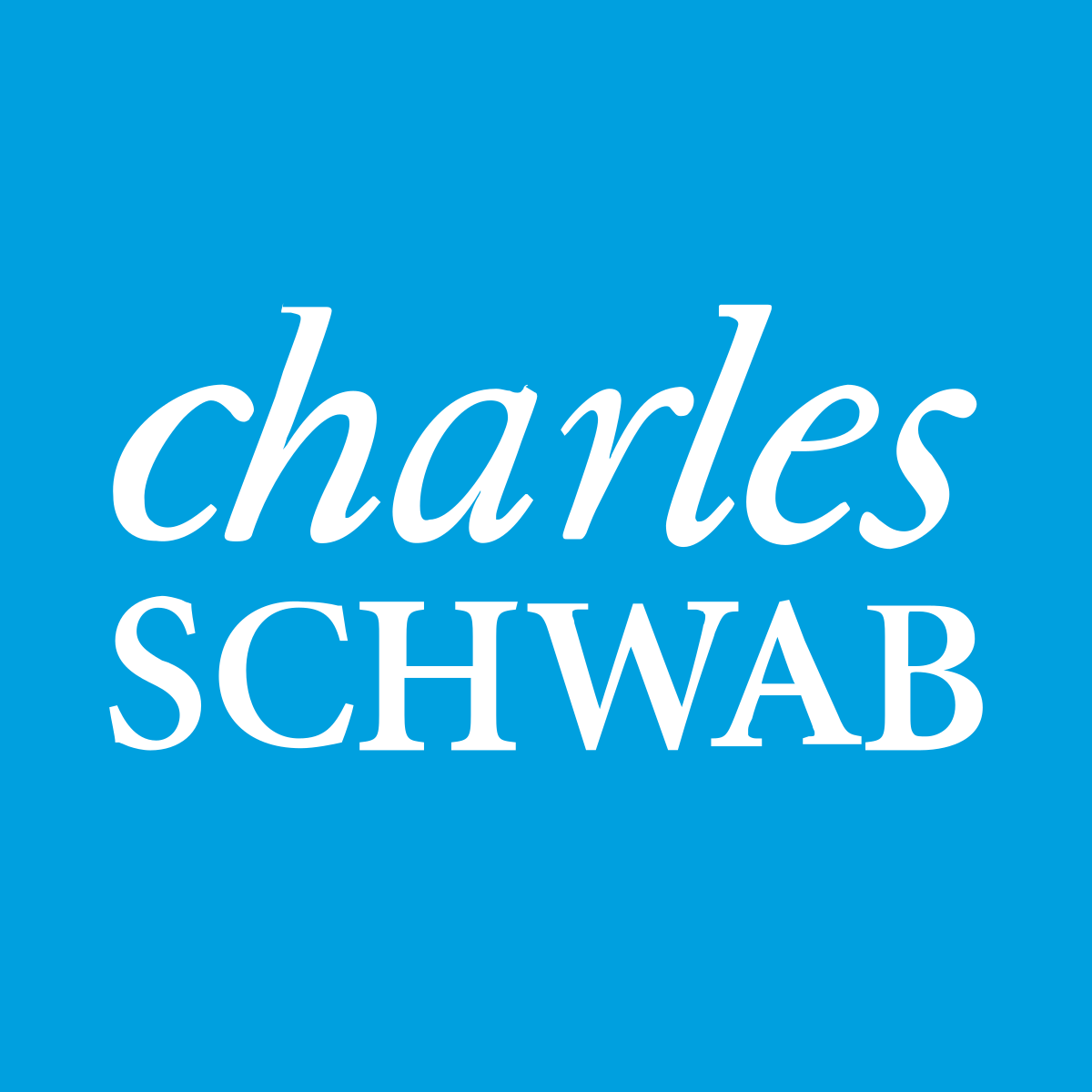 PREMIER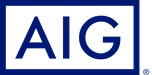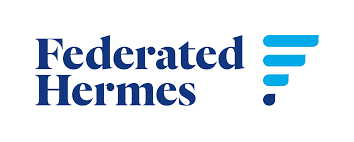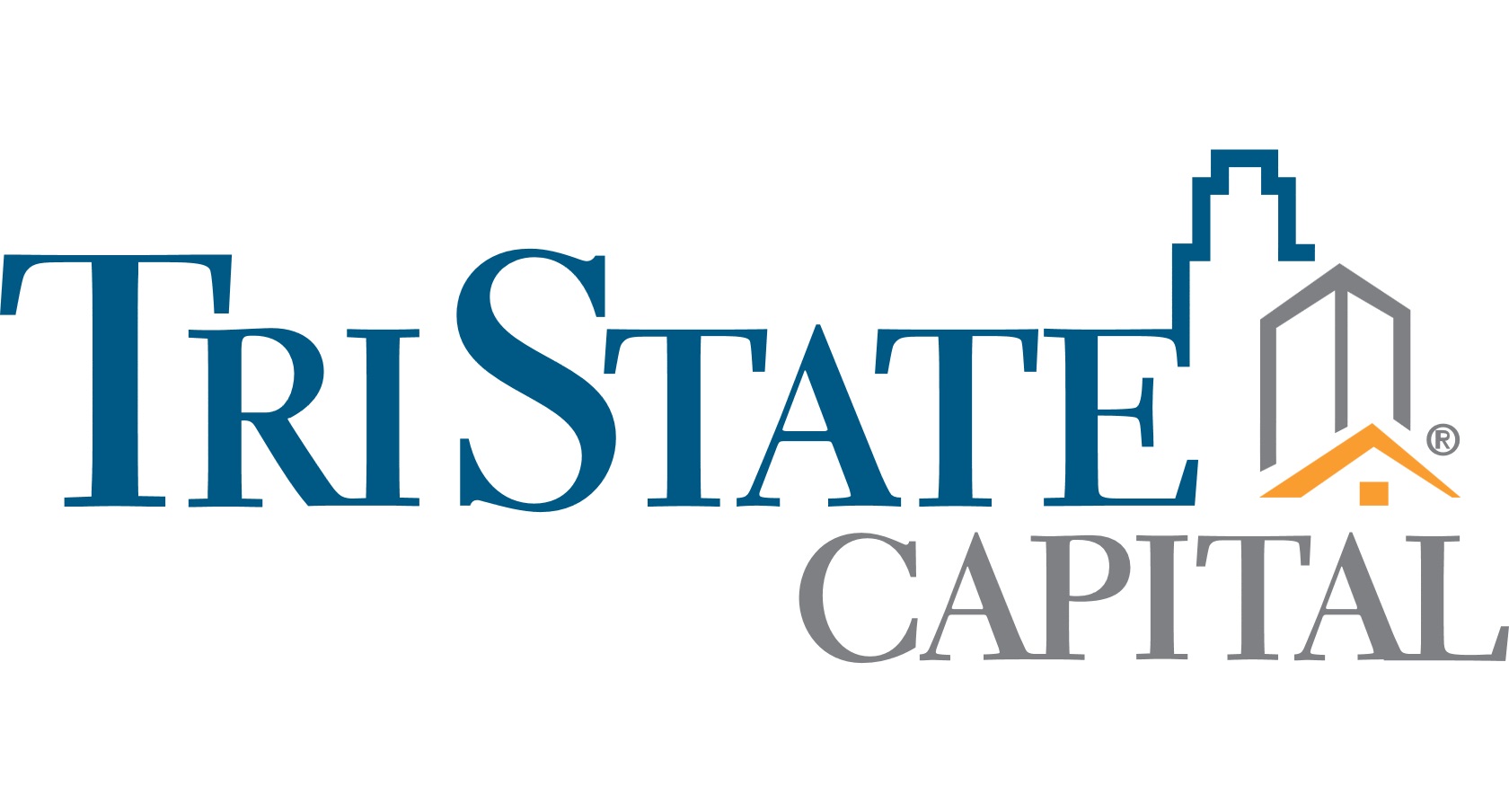 EXECUTIVE





The Fall Forum will take place at the Union League Club of Chicago. Outlined below is more information on the location, room block, and dress code.
The Union League Club of Chicago
65 W. Jackson Blvd.
Chicago, Illinois 60604
USA
312.427.7800
Dress Code: The dress code for this event is business casual
Room Reservations Detail:
All reservations must be made by 5 pm on Thursday, October 21
Reservations can be made by either contacting the Club via email or by phone, Be sure to mention the FWA-2021 Fall Forum to receive the negotiated rate. Guests can either Email: clubservices@ulcc.org or Phone: 1.800.443.0578 to make their reservation.
Rate: $249.00 + 20% for a Standard King
Billing: Guests pay all charges- Credit card must be provided with reservation
Cancellation Policy: Guests have until 3.00pm prior to arrival date to cancel, without penalty. Late cancel / No Show charge: one nights rate
Check in time: 3.00pm. Check out 12.00pm
Early check-in is not guaranteed
COVID-19 Policy at The Union League Club (updated 9/15/2021)
Due to the citywide mask mandate, masks are required throughout the clubhouse, no matter vaccination status. If you are dining, you may remove your mask, but if you are moving throughout the clubhouse, masks are required.
Those entering the Club will also have their temperature taken via a thermal scanner. Additionally, for your safety, sanitation stations have been set up throughout the clubhouse and our housekeeping staff continuously monitors areas for cleaning.
Thank you for your understanding as we continue to navigate our way through this pandemic.
65 W Jackson Blvd, Chicago, IL 60604, USA