Event Details
2019 WealthTech Symposium
Technology That Enhances the Human Touch
The role of Family Wealth Advisor demands the uniquely human ability to synthesize a client's individual, family and business needs into a cohesive strategy for managing family dynamics and wealth. The Advisor listens to intimate personal issues, serves as a liaison across generations in family meetings, and solves for challenges ranging from the objective to the emotional. Such contextual relationships cannot be automated.
Yet all around us, digitized advice and process automation are combining to produce efficient and cost-effective financial planning solutions for clients. Information can be produced on-demand, and delivered wherever, whenever and however the client chooses.
Some believe this evolving tech-enabled playing field will render the role of the human Advisor obsolete. We see a very different and promising future unfolding.
Advisors aren't be replaced, they're being re-priced.
Technology cannot replace the human touch. Paradoxically, the ubiquity of technology is enabling Advisors to customize their service offerings and personalize the client experience to a degree that was previously not possible. Propelling this trend are exciting advances in the field of behavioral science that are enhancing Advisors' ability to derive increasingly sophisticated, personalized client insights and discern unspoken client needs like never before.
In short, as technology augments the Advisor's tool kit across the value chain, those willing to embrace these cutting-edge resources stand to gain a disproportionally large slice of a growing economic pie in years to come.
Better Client Solutions, Better Client Service, More Durable Client Relationships
Please join us in Chicago on June 13 to meet the businesses offering solutions your clients want – and your firm needs. Join the conversation about how you can enhance your most important (and sustainable) deliverable: your relationship with your clients.
An email confirming your registration is necessary to verify your attendance at this event.
Who should attend: This is an event for wealth management executives and Alliance Member and Partner firms.
Are you a Member or Partner firm of Family Wealth Alliance? Members and Partners receive two complementary seats to attend. Please login to access your complimentary tickets. Members may purchase additional tickets according to the pricing detailed below.

Are you a Wealth Management Executive1? Please join us! Tickets may be purchased here for $495/person. Two or more attendees from the same firm are invited to register at the reduced rate of $195 per person.

If you don't meet the criteria above, we'd still love to hear from you! Seats remaining will be made available to industry professionals on a space available basis. Please notify our staff here of your interest in attending this event.

1Family Wealth Alliance defines a wealth management executive to be any individual employed by an MFO, SFO, RIA, Ext. CIO, law or accounting firm and serving HNW clients.
This event is brought to you in partnership with TriState Capital Bank.

9:00am

Registration

9:30am

Welcome

9:40am

Blink and You'll Miss It

The Future of WealthTech

Moderator: Susan Glover, President, Susan Glover & Associates

Jill N. Creager, Founder and CEO, iPaladin

Mark Wickersham, Vice President and Business Development Consultant, Datafaction

Carl Knecht, Financial Technology Executive and Consultant, Risclarity

Shifting customer expectations, increasing demand for self-service, and growing competition create a challenging environment for Wealth Management professionals. The status quo is further complicated by emerging technologies like robo-advisor solutions, which hold proven appeal for millennials and high-net-worth (HNWs) clients alike. Wealth Management players must transform their business strategies, operating models, and technology stacks in order to stay relevant and competitive.

10:30am

Technology Solution Demonstrations

11:00am

Is it the Tech or is it the Process?"

Kristen Schmidt, Technology Strategist, Speaker, Consultant, Founder of RIA Oasis, LLC

Introduced by Neill Reilly, Director of Business Development, SS&C GlobeOp

Kristen presents a master class in evaluating your firm's entire technology ecosystem. From the 4 must-have tech tools, to common workflows that are key to efficient growth, Kristen shares best practices necessary to keep up with the ever-changing tech landscape. Through this interactive session, Kristen will bring valuable insights regarding tech optimization, and how to build accountability through technology.

12:20pm

Peer Group Networking Lunch

1:20pm

The Trifecta of Disruption

How Technology, Innovation and the Quest for Scalability Are Changing Family Wealth

Moderator: Bill Wyman, CEO, Summitas

Paul J. Ferguson, Managing Director, Schwab Advisor Family Office

Margaret J. Hartigan, CEO & Founder, Marstone, Inc.

Adam P. Newell, CFA, CFP®, Partner, Director of Consulting - The Wealth Office™, DiMeo Schneider & Associates, L.L.C.

Technology, M&A, innovative service models, and evolving demographics all contribute to the rapidly changing wealth management landscape. The ever-important quest for scalability, new client profiles, different fee structures, new investments…the list of disruptions goes on and on. As these forces shift the dynamics of the industry, the ability of advisors to play enhanced roles in their clients' lives has become even more essential.

Robos aren't replacing human advisors - they're repricing them. The growing acceptance of WealthTech encourages firms to delegate financial planning, advice, and wealth management tasks to the machines, and let people do what they do best - relationship management.

Join us in a conversation with your family wealth peers on what is working and what isn't, where technology is bringing the most value to advisors, and how all this change is impacting the client experience.

2:10pm

Technology Solution Demonstrations

2:40pm

Algorithms Don't Have Feelings

Using behavioral science to deepen relationships with clients and grow your firm

Leon Morales, Managing Director, DNA Behavior

Behavioral science has the potential to rock the family wealth industry to its core. Behavioral economics confirms that people make wholly irrational decisions. Family wealth firms must realize that big data isn't enough to predict client behavior – you need to understand how to improve client engagement, and how to frame recommendations to get clients to change their behaviors. Human nature is unchangeable, but firms can manipulate the environment in order to influence their clients' decisions.

Behavioral science carries particular importance in the family wealth industry due to the emotional approach people often take to finances. Family Wealth advisors know their role requires a unique skill-set – the aptitude to effectively manage their clients' wealth as well as their personal lives. In this industry there are always emotions involved. Advisors should take those emotions into account in order to assist clients in making better decisions - understanding how your clients react to important life decisions is essential for giving effective advice.

Forward-thinking advisors utilize a hybrid of behavioral science and financial technology to deepen their relationships with clients, and grow their firms. Understanding clients' emotions is vital when advising families on how to safely transfer wealth to the next generation.

3:30pm

Climbing to New Heights

Why relationships will win in the age of digital advice

Moderator: Leon Morales, Managing Director, DNA Behavior

Eben Burr, Managing Director, Toews Corporation

Dan Egan, Managing Director of Behavioral Finance and Investing, Betterment

Michael Leung, Behavioral Product Manager, Morningstar

Define yourself solely as a finance professional, and sophisticated algorithms will slowly erode your relevance as an advisor. But algorithms can't comprehend the intricacies of your clients' lives like you can. The future of your business depends on your ability to implement solutions that facilitate your capacity to build successful, long-term relationships with your clients.

The firms best positioned for growth and profitability today are already investing in technology that services clients better, faster, more efficiently, and less expensively. However, wealth management professionals must surpass the current tech wave – not merely "catch up." And doing so requires investment in behavioral analytics.

Listen to three panelists who manage the behavioral science integrations at their firms discuss why it is so important, what they've learned, and how they do it.

4:20pm

Reception

5:30pm

Closing
Speakers, sessions and times subject to change.
Speakers
Eben Burr
Managing Director, Toews

Eben Burr is the Managing Director at Toews and a lecturer and coach of Applied Behavioral Finance. As part of the Toews Managing Investor Behavior program he trains advisors to integrate relational, cognitive, and emotional elements with personal finance to build better plans and stronger bonds. Eben advocates bringing behavioral psychology, introspection, and empathy into portfolio construction, planning, and communication. He lives in Manhattan with his wife, son, and lots of guitars.

Craig J. Coffey, JD

Craig J. Coffey, JD serves as Senior Vice President and is responsible primarily for cultivating Private Bank relationships through Single and Multi-Family Offices, and directly with qualified individuals.

Immediately prior to joining TriState Capital, Craig co-founded O2X in 2014. For over four years, he served as General Counsel, COO, HR and Chief Technology Officer, and remains a minority shareholder. Prior to O2X, Craig spent eight years as VP with The Coyle Company, a closed practice estate planning and wealth transfer firm. Craig's planning focused exclusively on clients with a minimum net worth of $50M. Prior to, he spent six years with The Bulfinch Group, focusing primarily on retail client planning. This was preceded by three years as an Associate Attorney with Adler, Pollack & Sheehan, PC.

Craig graduated with honors from Northeastern University with a B.S. in Engineering. He also holds a Juris Doctorate from Boston College Law School.

Jill N Creager
Founder and Chief Executive Officer, iPaladin, LLC

Jill Creager is the force behind iPaladin, a digital platform that supports the management and administration of family offices. Her more than 20 years' experience in family private wealth includes serving as a trust and estates attorney, a corporate trust officer, and as CEO and founder of a multi-family office. Jill developed iPaladin to address the needs of family members, family office professionals, and advisors to share vital information in a secure virtual environment; to support governance, operations, and compliance; and to reduce the complexity, costs, and risks of managing family wealth.

Jill is well versed in every aspect of running a family office. In both 2015 and 2016, Private Asset Management magazine named her one of the 50 Most Influential Women in Private Wealth.

Dan Egan

Managing Director of Behavioral Finance and Investing, Betterment

Dan Egan is the Managing Director of Behavioral Finance and Investing at Betterment. He has spent his career using behavioral finance to help people make better financial and investment decisions. Dan is a published author of multiple publications related to behavioral economics. He lectures at New York University, London Business School, and the London School of Economics on the topic.

Paul J. Ferguson

Managing Director, Schwab Advisor Family Office

Paul Ferguson is Managing Director, Relationship Management at Schwab Advisor Family Office. In this role, he works to advance the value-add offering to our single and multi-family office clients and helps guide our overall family office strategy.

Ferguson brings over 25 years of experience to Schwab in a variety of leadership, strategy, and general management positions in the financial services industry, with a deep focus on serving wealthy families.

Ferguson received his Juris Doctorate from King Hall, the University of California, Davis School of Law and holds a bachelor's degree in accounting, magna cum laude, from the University of Colorado, Boulder. In addition to being licensed to practice law in California and Colorado (Inactive) he is a Certified Public Accountant with the Personal Financial Specialist designation (CPA/PFS), a Certified Financial Planner (CFP®) and a Chartered Life Underwriter (CLU®).

Susan Glover

President, Susan Glover & Associates

Sue brings over 30 years of technology management experience to the wealth management community. As an independent consultant without vendor allegiances, her focus is on the best technology structure to support businesses. Expert project management advice and liaison to vendors and IT staff has resulted in successful technology decisions, implementations, and conversions.

Sue has deep and significant experience in the industry, including managing enterprise-wide projects for large financial services firms. She is also a contributor to Barron's Coaches Corner on successful technology and practice management solutions. Sue lives in the Chicago suburbs with her husband Steve, has two grown daughters, and a dog Roxy.

Margaret J. Hartigan

Founder and Chief Executive Officer, Marstone

Inspired to help demystify finance and make financial literacy and inclusion possible and accessible for all, Margaret founded Marstone, an enterprise-ready tech platform for financial institutions.

Marstone offers a flexible wealth management solution that enables financial organizations to efficiently and affordably reach, acquire, and retain more clients through its core-agnostic offering that meets client needs as their financial position matures.

Prior to starting Marstone, Margaret was a top quintile financial advisor for 10 years in the Global Wealth Management Group at Merrill Lynch, split between New York and San Francisco. A graduate of Brown University, Margaret is an active leader in the alumni and major development efforts at both Brown University and Phillips Exeter Academy. She's a member of the Milken FinTech Advisory Committee, and a former trustee of Sonoma Academy, in Santa Rosa, California.

Carl Knecht

President, Risclarity, LLC

Carl Knecht is a leader in the financial technology space, starting from the earliest days of Internet mass adoption, right up to today's latest solutions for aligning technical strategies to business strategies.

Carl co-founded Digital Partner, one of the first technology firms focused on providing wealth managers and family offices the reporting and productivity tools to support their families' wealth.

Following the sale of Digital Partner to myCFO, Carl stayed on to co-create the new venture's bill pay, expense management and accounting offerings. Carl's next adventure allowed him to wear several C-suite hats at WealthTouch, as the firm grew to provide back-office portfolio accounting, reporting and general ledger accounting services to family offices, wealth managers and large financial institutions. Ultimately, as WealthTouch's Chief Architect, Carl helped guide the firm through a successful sale to Archway Technology Partners.

Carl now serves as President for Risclarity, a financial technology company that tailors its proprietary software to give the world's most financially complex clients a holistic view of their assets. At Risclarity, he uses his expertise to guide wealth managers and family offices through systems integration implementation, consolidated reporting and financial technology development.

Carl, his wife Betty, and three kids live in Colorado, hiking and skiing the beautiful Rocky Mountains. Twist his arm and Carl will divulge his favorite microbrew spot in the Mile High City.

Michael Leung

Behavioral Product Manager, Morningstar

Michael Leung is a Behavioral Product Manager at Morningstar, focusing on improving investor outcomes and driving client success through productizing the latest advances in behavioral sciences. His recent co-authored paper was presented at the 2019 Boulder Summer Conference on Consumer Financial Decision Making. Michael holds a bachelor's degree in History and East Asia Studies, with a minor in Economics from Wesleyan University.

Leon Morales

Managing Director, DNA Behavior

Leon is a seasoned leader and consultant with experience working in finance, technology, operations, accounting and organizational change.

Leon is passionate about assisting organizations unlock the power of behavioral understanding to successfully accomplish business goals. He works with leaders to further develop their organizational goals and to build collaborative teams than can execute.

DNA Behavior International is an international people insights business. Since 2001, we have been helping organizations worldwide by providing a single technology platform which delivers practical and scalable behavioral intelligence solutions to "Know, Engage and Grow" every employee and client online for the building of a client-centered business. Our value added solutions are delivered in the areas of client experience, behavioral finance and team productivity.

Human behavioral issues hidden deep below the surface are connected to 87% of business performance challenges which are quantifiable in terms of lost revenues and productivity

Adam P. Newell, CFA, CFP®

Partner, Director of Consulting - The Wealth Office™, DiMeo Schneider & Associates, L.L.C.

Working with more than 30 family offices and over $6.5 billion assets as of March 2018, we believe we know the business. Adam Newell, Principal and Director of Consulting, The Wealth Office™, leads a team of 18 professionals by setting strategic direction for the group's consulting business. He also provides investment expertise to a number of high-net-worth families and family offices. Adam is a member of the Investment Committee that sets investment policy, establishes the framework for asset allocation and approves investment managers and a member of the firm's Hedge Fund Research Team. Adam is a Certified Financial Planner (CFP®) and member of the Financial Planning Association. He is also a CFA® charterholder and member of the CFA Society Chicago.

Kristen Schmidt

Founder of RIA Oasis, LLC

As Founder of RIA Oasis, Kristen uncovers the real-time hurdles advisors face when it comes to technology, integrations & workflow building. As a Technology Strategist & Speaker, Kristen works directly with advisors and planners to assess, research, & implement technology platforms. Her passion is uncovering business solutions by marrying tech with best practice initiatives.

Kristen's career spans over 15 years in financial services, specializing in operational efficiencies related to technology & business infrastructure. Kristen was the Operations Manager and COO of a now billion dollar+ RIA based in the Midwest where she spearheaded & implemented a proprietary tech platform while leading a full operations team in the process. As a prior member of the TD Ameritrade Institutional Operations Panel, Kristen has had the unique opportunity to uncover the ever-changing tech landscape by being boots on the ground with a variety of influencers. Kristen has spoken & presented around the US as an agnostic, strategic partner to tech vendors, RIA firms, Hybrid model firms, Financial Planning firms, Consultants & Custodians throughout the industry.

Mark Wickersham

Vice President and Business Development Consultant, Datafaction

Mark Wickersham is a vice president and business development consultant for City National Bank's Datafaction® sales team. He is responsible for growing Datafaction's presence and revenue in the family wealth market.

Prior to joining Datafaction in 2018, Mr. Wickersham was a technology consultant for family offices, served as general manager for Dynamo Software's family office market segment and worked at Fidelity Investment for over a decade in their RIA and family office businesses.

Mr. Wickersham received his Bachelor of Science degree in economics from Southern New Hampshire University. He coaches youth soccer for the Andover Soccer Association in Andover, MA and has two teenage daughters.

Bill Wyman

Chief Executive Officer, Summitas

Bill joined Summitas in 2010. Today, Summitas is the award-winning reference platform for communication privacy and data security in the family office and wealth advisory space.

Summitas Platform™ delivers customer selectable Apps spanning document management and electronic signing, social engagement and collaboration, and advisory and family services—all from within a private and secure client-branded portal. With Summitas, family offices, wealth advisory, law, and accounting firms protect against increasingly sophisticated cyber threats, while transforming their client experience through improved communication, transparency, and operational efficiency.

Bill has over 35 years of experience working with single- and multi-family offices, and registered investment advisors (SFOs, MFOs and RIAs). Prior to joining Summitas, he was a Senior Director with BNY Mellon Family Office and Managing Director with Rockefeller & Co. Earlier, he was Managing Director at Deutsche Bank, and a Vice President with J.P. Morgan, where he was stationed in Geneva, Switzerland.

Bill is a regular at industry conferences where he speaks about software trends, technology risks, and family office operations. Bill earned his BA from the University of Notre Dame and MBA, summa cum laude, from Fordham University.
The Union League Club of Chicago
65 W. Jackson Blvd.
Chicago, Illinois 60604

We have secured a preferred rate for event attendees. Please reference "Family Wealth Alliance Preferred Rate" when you call to book your reservation (

312-427-7800).
You can visit their website here.

TriState Capital Bank is the preferred partner for family offices that demand an uncommon degree of financial expertise, discretion, service. Our ability to deliver flexible, innovative deposit and lending solutions has won the confidence of advisors, and their clients, throughout the nation. We offer competitive cash management services and lending products to family offices across the country. In delivering these cash and securities-based lending services to your largest, most important clients, our Private Bank maintains complete discretion and confidentiality.
Our deposit programs provide premium priced short-term investment alternatives for family offices looking to enhance their yield on excess funds, including certificates of deposit, money market deposit accounts (MMDA), and other FDIC insured products that provide daily liquidity. In addition, we have a robust suite of treasury management services available to meet sophisticated cash management needs. TriState Capital Bank understands the needs of family offices and offers a high level of client driven service with customized deposit solutions that are unencumbered by the current regulatory restrictions and reserve requirements that large financial institutions must meet.
Our securities-based lending offering - AccessTSC – offers simple and fast access to liquidity based on the proven approach of pledging eligible securities as collateral without disrupting investment strategies and objectives. This product offers floating or fixed rate options, has no origination or prepayment fees, and can be structured to support many complex lending structures.
We never lose sight of the fact that our clients are entrusting us with much more than assets. We are protecting and supporting family legacies – many of which represent generations of achievement and success. TriState Capital Bank is dedicated to finding a way to help family office clients reach their financial goals.
https://www.tristatecapitalbank.com/
*Member FDIC
Live demonstrations available during the event.

alterDomus
Institutional investors own a broad set of assets including marketable investments, direct debt, alternatives, real estate, direct investments, collections and personal assets. Most investors rely on multiple systems, spreadsheets and a great deal of manual labor to provide accounting and reporting.
Based on our experience, the main issues faced by institutional investors today are:
Complex entity structures

Diverse portfolio asset classes

Data transparency for family members and staff

Reporting for individuals, trusts, partnerships, and investments

Investment book of record (IBOR)

Accounting book of record (ABOR).
To address these, we developed a proprietary portfolio, partnership, and general ledger accounting and reporting solution called Alter Domus Wealth Solution (ADWS).
This web solution supports accounting teams and provides daily access to all transactions in the underlying accounting engine, drill-down capability into debit/credit details, and access to supporting documents related to the generated transactions. Our ADWS solution provides transaction and position-level proofs for calculations such as TWR, XIRR, and TVPI.
Additionally, ADWS grants access to information to meet IBOR needs. Investors and investment teams can rely on dashboard tools to provide overviews of holdings, performance, financial status, diversification, and target vs. actual tracking. With integrated consolidation and look-through tools, you will have a better view on your holdings as an investor, entity, portfolio, firm and custom groupings.
Founded in 2003, Alter Domus has over 2,200 employees and 40 offices worldwide. Having spent the last year building out our US Private Client team, Alter Domus is leading the way with fully integrated service and technology solutions. With 50+ years of combined private client experience and 40+ years of FinTech experience, our team is ready to solve your challenges.
Our ambition: we collect, we account, you control.


Betterment
Betterment for Advisors is a leading digital-first wealth management platform. By combining our technology with an advisor's personal touch, we are reimagining what's possible in wealth management. Our automated, tax-efficient portfolio management, paperless back office, and intuitive user experience empower advisors to grow their businesses and build deeper client relationships. Hundreds of firms trust Betterment for Advisors to custody and manage client assets. For more information visit www.advisors.betterment.com.


Founded in 1976, Datafaction has over 40 years of industry leadership and expertise in specialized accounting for ultra-high net worth individuals with 300+ business management and family office clients. Our accounting software is integrated with City National bill pay and banking that processes over $7B transactions annually.
Our clients trust and rely on our software for their critical business operations. We leverage our years of experience in delivering SaaS software to family wealth firms with a service that has an easy-to-use, cloud-based solution with mobile "anywhere" access and comprehensive secure business controls.
AgilLink by Datafaction is a specialized accounting solution specifically designed to provide highly personalized services to family wealth firms. We offer a service that enables you to increase productivity, easily scale your processes as you grow, and spend more time building client relationships—and growing client wealth. It includes general ledger capabilities, bill pay and income tracking and receiving. It assists with large project management, tax filing preparation and insurance and estate planning. We also provide a powerful timesaving integration with City National Bank, eliminating the need for duplicate entries into your accounting system and cash management banking system.
Datafaction is an RBC company and is an affiliate of City National Bank, Member FDIC.

FundCount
FundCount offers family office directors, accountants and portfolio managers powerful software for managing and reporting on all financial aspects of family office investments and operations. FundCount's integrated investment, partnership and general ledger accounting software – coupled with automation tools and customizable on-demand reports – brings a higher level of efficiency to family office operations and provides immediate, actionable insights for family members and clients.
Benefits of FundCount:
One single source of truth – accounting and analysis for all investment types – from marketable securities to trusts, partnerships, holding companies and hard assets.

Flexibility to meet any demand – aggregates data across multiple family entities and custodians to facilitate consolidated financial, tax and performance analysis.

Instant insight – immediately "look through" nested entities to individual or group exposure, asset allocation, performance reports or income/expense assignment.

Enhanced efficiency – reduces manual entry with automated download of investment activity directly from custodians, brokers and investment managers.

Deployment choice is yours – FundCount is available via our secure cloud host or it can be implemented on your in-house servers.
Founded in 1999, FundCount supports over 125 single and multi-family offices, fund administrators, hedge funds and private equity firms with assets totaling more than US $150 billion from its U.S. headquarters and four additional international locations.

iPaladin
When modern office ecosystems replaced paper-based record keeping with digital tools like email, file servers, and spreadsheets, they began creating technical debt. That debt has continued to compound over the years. This has resulted in information being spread over many disparate systems harming communication and record keeping practices while negatively influencing sustainability, particularly for family offices.
iPaladin was born in 2010 out of a necessity to work more efficiently in an industry where lost time equals lost opportunities. The growing challenges posed by inefficient, disconnected systems were seen as problems to be solved and not just headaches to be ignored. Using a private knowledge blockchain iPaladin empowers people within the family office ecosystem to break free of these challenges and experience greater focus on client services and value. iPaladin unifies the ecosystem on a common-knowledge interface that optimizes the way everyone works together eliminating the unnecessary administrative tasks introduced by inefficient technology. Common work and communication are efficiently structured, streamlined and managed. iPaladin compiles it all into a context-based interface that mirrors institutional knowledge; thus eliminating the distractions and wasted time spent toggling between a multitude of applications searching for relevant information.
iPaladin is helmed by Jill Creager, a 25-year veteran of the family office industry. Jill has used iPaladin in her own multi-family office for more than 8 years. She has seen a profound and positive impact on her business through the contextually relevant knowledge and automation provided by iPaladin. Moreover, she has been liberated to focus her time and talents where they create the most value for her clients.
iPaladin is built on a private blockchain framework and employs military-grade security. It is infinitely configurable and can effectively adapt to the needs of any family office making it the most powerful family office management system on the market today.


Risclarity
At Risclarity, our unmatched industry expertise gives the world's most financially complex clients a holistic view of their assets to make better decisions.
YOU ARE:
An already successful firm

Ready to scale

Unable to grow unless you change

Willing to intelligently invest the resources to make this change happen
You want a breakthrough.
WE ARE: A financial technology company that does two things better than anyone: We interconnect your existing technology and we tailor our proprietary software to you. We are experts in:
Understanding complex financial instruments and structures

Creating scalability by applying our cutting-edge technology and techniques to new and legacy systems
WE CREATE:
Integrated reporting ecosystems through our proprietary technology, Including portfolio, partnership and trust accounting, general ledger, CRM and other stand-alone systems

Compelling, customized reporting that is multi-currency, multi-lingual, goals-based, efficient, accurate and comprehensive

Data and operational support through our team of performance measurement and accounting experts -- to partner with you to drive efficiencies and streamline your operational processes
WHAT THIS MEANS TO YOU: Each person on your team finally has the right tools to do their job, so you can provide a new level of service to your financially complex clients. This is your breakthrough. You now have the efficiencies and technologies that empower you to scale.

SS&C
SS&C's Private Capital Group for Family Offices
Today's most complete suite of software and services for superior management of private wealth and enhanced client engagement
SS&C offers an operations solution for wealth management organizations focused on asset management and preservation. SS&C's Private Capital is combines software and services in a collaborative partnership between SS&C and your wealth management organization. This results in more freedom for your staff to focus on high-value activities such as better management, external reporting, deeper analysis/planning, and stronger client engagement.
SS&C provides extensive benefits that allow your organization to:
Improve efficiency
Elevate reporting
Increase accuracy
Enhance control
Scale your staff
Access your data
Trust the security
Comprehensive web portal for interactive reporting
The Private Capital Group's Platform provides a comprehensive web portal to give the family office the proper level of access based on your needs.
Handle complex family offices structures
Family offices typically have complex, interrelated entity structures and broad investment coverage. An integrated database through a single vendor offers significant advantages for producing accurate and timely results.
Integrate cash management
SS&C's Payments takes traditional cash management further – not only does it integrate cash movements into your core accounting engine, it initiates transactions electronically at your financial institutions.
Superior asset coverage and tax planning
Tracking, classifying, and reporting on every investment position is critical. SS&C goes beyond mere data aggregation by handling all of the complex accounting, tax calculations, and compliance reporting you may encounter. This level of service provides key details for tax planning and tax return preparation across different tax entity types, such as, partnerships, individuals, trusts, foundations, and personal business activities. This results in significant efficiencies and cost savings in your use of outside accounting/tax services.

Summitas
Summitas is the reference platform for communication privacy and data security in the family office and wealth advisory space. It was designed from the ground up in 2007 as a secure document management, collaboration, and communication environment for privacy-conscious individuals and groups of any size.
Getting started. Summitas designers work with you to create a branded portal that extends and reinforces your identity. Our customer support team helps you select and configure the services that best meet your needs. Once live, business professionals and family members interact in a safe and secure environment from their laptops and mobile devices. The ensuing operational efficiencies and improved collaboration, including between family generations, quickly becomes evident.
Your choice. Summitas offers a menu of services, called "apps." Customers select the set of apps that most closely match their immediate needs knowing others can be added at any time. Current apps include:
The Digital Vault uses end-to-end encryption and a modern "drag and drop" interface. eSignature is an electronic document signing service built with DocuSign®, that lets you send, sign, and approve documents.
Articles, Blogs, Calendars, Contacts, Family Tree, Forums, Grants, News Feeds, Office News, Photo Albums, Polls, Resource Directory, and the "Wall" provide an environment for content exchange, discussions, commenting, and sharing.
Secure Email is a secure Google G Suite email solution with optional message and attachment encryption. Private Messages provide intra-Summitas secure messaging.
Our commitment. Summitas is an award-winning software company that ranks security and customer service above all else. We continually strive to better map our solutions to your needs. Through listening and collaboration, we'll deliver the best value possible to you and the clients you serve.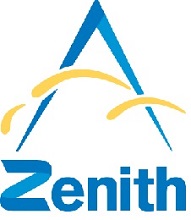 Zenith Information Systems
Zenith Information Systems is an independent, hosted Accounting/Cash-Management/Bill Pay software solution. The Zenith Accounting System was designed from the beginning to be a Multi-User, Multi-Entity, Multi-Project, Multi-Bank Account, Multi-Point of Secure Access system.
Zenith offers stakeholders unprecedented control over all transactions from daily reconciliation to report generation, approvals management to expense processing, and bill pay to payroll in all 50 states. Zenith is known for bringing accuracy, efficiency and security to multi-ledger environments, where its data-enriched, real-time technologies enable stakeholders to navigate productively, cross-report and perform rollups easily, and execute transactions both singular and linked. Originating directly from Zenith's portal, Zenith System Wire, ACH Credit/Debit, Bank Transfer and Electronic Bill Pay are processed by Zenith bank partners as if they originated from the bank's own online platform – technology that completes accounting transactions and banking transactions in a single, efficient action.
We are a complete turnkey system with security as our oath. At our core, we fulfill a trust; a trust placed in us by chief financial officers, accountants and others in key fiduciary roles. What they trust us to do can be summed up like this: Help us leverage 21st Century Accounting- Cash Management-Bill Pay technologies while treating our data with a timeless sense of discretion.
More than anything, Zenith is a champion of sound judgment and confidentiality -- a legacy born of more than a half of century of serving the entertainment industry, where discretion is a service provider's ticket of admission. (2020 will be our 55th year in business.) Indeed, our safety measures either meet or exceed those of our partner banks -- as they must under law. What this means for you is simple: Your data is safer with us than it is on your own premises.
We are the only independent provider of this specialized software that is truly focused on the Family Office and Business-Management market space.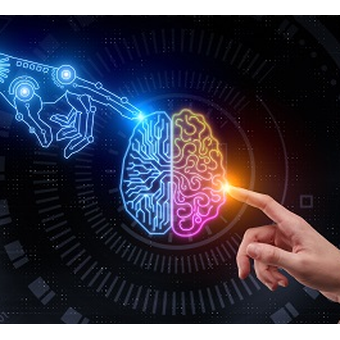 65 Jackson Blvd, Chicago, IL 60604, USA