Event Details
2019 WealthTech Symposium
Technology That Enhances the Human Touch
The role of Family Wealth Advisor demands the uniquely human ability to synthesize a client's individual, family and business needs into a cohesive strategy for managing family dynamics and wealth. The Advisor listens to intimate personal issues, serves as a liaison across generations in family meetings, and solves for challenges ranging from the objective to the emotional. Such contextual relationships cannot be automated.
Yet all around us, digitized advice and process automation are combining to produce efficient and cost-effective financial planning solutions for clients. Information can be produced on-demand, and delivered wherever, whenever and however the client chooses.
Some believe this evolving tech-enabled playing field will render the role of the human Advisor obsolete. We see a very different and promising future unfolding.
Advisors aren't be replaced, they're being re-priced.
Technology cannot replace the human touch. Paradoxically, the ubiquity of technology is enabling Advisors to customize their service offerings and personalize the client experience to a degree that was previously not possible. Propelling this trend are exciting advances in the field of behavioral science that are enhancing Advisors' ability to derive increasingly sophisticated, personalized client insights and discern unspoken client needs like never before.
In short, as technology augments the Advisor's tool kit across the value chain, those willing to embrace these cutting-edge resources stand to gain a disproportionally large slice of a growing economic pie in years to come.
Better Client Solutions, Better Client Service, More Durable Client Relationships
Please join us in Chicago on June 13 to meet the businesses offering solutions your clients want – and your firm needs. Join the conversation about how you can enhance your most important (and sustainable) deliverable: your relationship with your clients.
An email confirming your registration is necessary to verify your attendance at this event.
Who should attend: This is an event for wealth management executives and Alliance Member and Partner firms.
Are you a Member or Partner firm of Family Wealth Alliance? Members and Partners receive two complementary seats to attend. Please login to access your complimentary tickets. Members may purchase additional tickets according to the pricing detailed below.

Are you a Wealth Management Executive1? Please join us! Tickets may be purchased here for $495/person. Two or more attendees from the same firm are invited to register at the reduced rate of $195 per person.

If you don't meet the criteria above, we'd still love to hear from you! Seats remaining will be made available to industry professionals on a space available basis. Please notify our staff here of your interest in attending this event.

1Family Wealth Alliance defines a wealth management executive to be any individual employed by an MFO, SFO, RIA, Ext. CIO, law or accounting firm and serving HNW clients.
This event is brought to you in partnership with TriState Capital Bank.

9:30am

Registration

10:00am

Welcome

10:10am

The Trifecta of Disruption - How Technology, Innovation and the Quest for Scalability Are Changing Wealth Management

Robos aren't replacing human Advisors - they're repricing them. There is growing acceptance that WealthTech solutions are automating much of the traditional deliverables offered by Advisors. We take a closer look at the myths – and the realities – of the current state of the industry.

11:00am

Technology Solution Demonstrations

11:30am

Future of WealthTech: Customization, AR, VR, and Gamification

Shifting client expectations, increased demand for self-serve solutions, and growing competition from automated alternatives among the Millennial generation and high-net-worth clients alike are producing an abundance of solutions in the marketplace. Gamification, Augmented Reality (AR) and VR tools are creating opportunities ranging from training programs for Advisors to goals-based planning for clients. We peak into the future to see where the industry is headed.

12:20pm

Peer Group Networking Lunch

1:20pm

Applying WealthTech: Lessons from your peers

Join us in a conversation with WealthTech solutions providers and industry peers. We'll explore where available technologies can deliver family wealth firms the greatest bang for their buck and which solutions can be readily integrated into existing service models.

2:10pm

Technology Solution Demonstrations

2:40pm

Climbing to New HNW Heights - Why Relationships Will Win in the Age of Digital Advice

Algorithms can't comprehend the intricacies of your clients' lives. They can, however, make you more efficient, more effective, and more insightful than you ever imagined! Embracing technology will free you to focus on and enhance how you manage your client relationships – the most sophisticated, complex and necessary piece of the puzzle – and one that can't be automated.

3:30pm

Algorithms don't have feelings: Using behavioral science to deepen relationships with clients and grow your firm

Advances in the study of human behavior have the potential to rock the family wealth industry to its core, and we're not just talking about predictive analytics. The next generation of behavioral science tools measure a client's communication style, spending and goal-setting behaviors, risk profile and behavioral biases. For firms that use it, the technology not only matches advisors with clients based on a personality best fit, but also trains Advisors how to communicate with that client in the way that ensures they will be "heard."

4:20pm

Reception

5:30pm

Closing
Speakers, sessions and times subject to change.
The Union League Club of Chicago
65 W. Jackson Blvd.
Chicago, Illinois 60604

We have secured a preferred rate for event attendees. Please reference Family Wealth Alliance when you call to book your reservation (

312-427-7800).
You can visit their website here.

TriState Capital Bank is the preferred partner for family offices that demand an uncommon degree of financial expertise, discretion, service. Our ability to deliver flexible, innovative deposit and lending solutions has won the confidence of advisors, and their clients, throughout the nation. We offer competitive cash management services and lending products to family offices across the country. In delivering these cash and securities-based lending services to your largest, most important clients, our Private Bank maintains complete discretion and confidentiality.
Our deposit programs provide premium priced short-term investment alternatives for family offices looking to enhance their yield on excess funds, including certificates of deposit, money market deposit accounts (MMDA), and other FDIC insured products that provide daily liquidity. In addition, we have a robust suite of treasury management services available to meet sophisticated cash management needs. TriState Capital Bank understands the needs of family offices and offers a high level of client driven service with customized deposit solutions that are unencumbered by the current regulatory restrictions and reserve requirements that large financial institutions must meet.
Our securities-based lending offering - AccessTSC – offers simple and fast access to liquidity based on the proven approach of pledging eligible securities as collateral without disrupting investment strategies and objectives. This product offers floating or fixed rate options, has no origination or prepayment fees, and can be structured to support many complex lending structures.
We never lose sight of the fact that our clients are entrusting us with much more than assets. We are protecting and supporting family legacies – many of which represent generations of achievement and success. TriState Capital Bank is dedicated to finding a way to help family office clients reach their financial goals.
https://www.tristatecapitalbank.com/
*Member FDIC
B2B WealthTech Solutions
Live demonstrations of the following technology solutions will be available during the event.
Coming soon....
Firms interested in sponsorship opportunities at the Alliance 2019 WealthTech Symposium are encouraged to contact Brooke Morimoto, Director, Strategic Programs, at brooke@fwalliance.com.
A limited number of sponsorships will be made available, and firms will be selected based on the relevancy of the solution to our constituency and their reputation for service quality.
Sponsors will enjoy:
Product Demo Opportunities
Onsite Networking Opportunities
Introductions
Brand awareness
We look forward to hearing from you!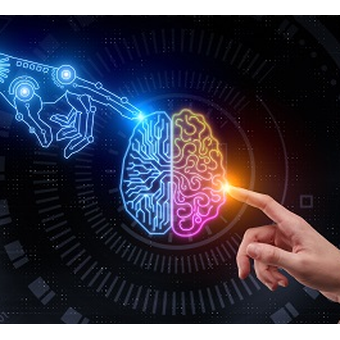 65 Jackson Blvd, Chicago, IL 60604, USA