A SEVEN-PART WEBINAR SERIES
The Best-in-Class Firm
Building & Maintaining a Family Wealth Firm
This series is exclusively for FWA Members & Partners.
Members & Partners, please click here and log in to view the series.
Any successful business is built on a solid foundation. In this industry, that foundation is made up of your team, clients, and owners. Successful firms find a way to balance those three components.
Building off our popular session at the 2020 Alliance Fall Forum, this webinar series digs deep into the key variables of building and maintaining a successful family wealth firm.
Episode 1: Fees & Pricing in Family Wealth
Pricing speaks volumes, serves to align your firm with your client, and helps clients understand how their fees directly relate to the valuable services you deliver. Fees also have a direct bearing on your top and bottom line, allowing you to be a sustainable business. This year's study highlights two business models: Multifamily Offices and Wealth Managers. Both are terrific businesses, but they differ in several ways, and this study shines a comparative light.
Tom Livergood, CEO & Founder of The Family Wealth Alliance
Paul J. Ferguson, Managing Director, Relationship Management, Schwab Advisor Family Office
Episode 2: The Family Office Tech Stack
The pandemic has accelerated the shift to digital and increased the amount of communication between advisors and clients. With frequent communication comes more personalized advice, deeper relationships, and a new standard of high-touch service 24/7. New demands are forcing family offices to assemble a tech stack – the creative art of combining software across functions to meet client needs. In this session, we will discuss client expectations when it comes to technology and their experience. How are firms adapting, where are they seeing the most "bang for their buck", and is it sustainable?
Rick Higgins, Founder & Chief Innovation Officer, Risclarity
Mark Wickersham, VP, Marketing & Business Development, Datafaction
Matthew Fleissig, President, Pathstone
Episode 3: Virtual Client Acquisition
Firms have a few different options when looking at growth. For example, they can grow organically or through M&A. They can spend money to market their firm, brand, and services or they can ask existing clients for referrals. In this session, we unpack the various options for virtual business development and attracting new clients - during & post-pandemic.
Kristi Combs, Managing Director, Greycourt & Co.
Morgan Irvin, Founding Partner, Managing Director, Park City Family Office
Patrice Trichon, Managing Director, Head of Marketing, 1919 Investment Counsel
Rachel Hyman, Managing Director, The Family Wealth Alliance
Episode 4: Hiring & Developing Your Team
Most leaders would agree that the talent they hire over the next few years needs to be diverse, have high EQ, and be good "people people". They would also agree this is hard to find. In this session, we will discuss how to evaluate right-fit candidates, where they find them, and how to keep them.
Linda Mack, Founder and President, Mack International, LLC
Jennifer Murtie, Head of the High Net Worth Practice, Senior Wealth Advisor, Ballentine Partners
Kara Pass, President & CEO, Market Street Trust Company
Rachel Hyman, Managing Director, The Family Wealth Alliance
Episode 5: Sustainability: Succession & Growth
Successful firms balance and align their team, clients, and owners. Your firm must deliver services packaged neatly in the client experience. You must keep your employees engaged and happy and invest in their growth. You can't do any of this without capital – you need to continue to make money and raise capital to invest in these initiatives. In this session, we focus on the third piece of the puzzle – capital and growth. There are many ways to approach this, and we'll unpack the options, trade-offs, and benefits.
Wally Head, Principal & Vice Chairman, Gresham Partners
Bret Magpiong, Chief Practice Officer, Aspiriant
Tom Livergood, Founder & CEO, The Family Wealth Alliance
Episode 6: Service Models & Outsourcing
Our latest fees and pricing research shows that service expectations in multifamily wealth have increased dramatically, with little change in fee levels. Firms agree they are working harder than ever and offering more services than 5-10 years ago. It is no secret that a high-touch, holistic offering can be enhanced by outsourcing parts of what you do. In this session, we will unpack outsourcing for family wealth firms – the good, the bad, and the complicated.
Katherine Dunlevie, Executive Vice President, Managing Director, The Family Office at Synovus
David C. Albright, Head of Client Development, Global Family and Private Investment Office Services, Northern Trust
Rachel Hyman, Managing Director, The Family Wealth Alliance
Episode 7: Voice of the Client & The Client Experience
How are forward-thinking firms planning for the next generation of families and their needs? Hear top family wealth leaders discuss how to engage clients in the structure of their own experience, ensuring their voice is heard and their needs are met. Discover how a firm's foundational elements – pricing, technology, personnel, services, and more – come together to create the client experience.
Colin Brooks, Vice President & Trust Officer, Sawmill Trust
Andy Busser, President, Family Office, Pitcairn
Dr. Katie Spencer, Founder & President, Northbound Consulting
Tom Livergood, Founder & CEO, The Family Wealth Alliance
This series is exclusively for FWA Members & Partners.
Members & Partners, please click here and log in to view the series.
This series is produced in association with Schwab Advisor Services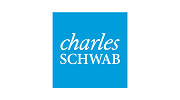 Schwab Advisor Services™ serves independent investment advisors and includes the custody, trading and support services of Charles Schwab & Co., Inc. (Schwab), member SIPC .
Independent investment advisors are not owned by, affiliated with, or supervised by Schwab.
This is a sponsored feature developed by Family Wealth Alliance and supported by Charles Schwab.
Family Wealth Alliance is not affiliated with The Charles Schwab Corporation.
Family Wealth Alliance will share your information with Sponsor, Charles Schwab & Co., Inc. Schwab may use it to contact you and to send you additional insights from Schwab Advisor Services™. Read about privacy at Schwab at www.schwab.com/privacy.
©2020 Charles Schwab & Co., Inc. ("Schwab"). All rights reserved. Member SIPC .
(1220-0EH5) (12/20)