The Alliance Young Professionals Network (YPN) strengthens the family wealth community by providing professional development, resources, mentorship, and networking to a community of engaged and inspired young leaders in family wealth. . At a minimum we are committed to gathering the group virtually each quarter.
2023 Q1 Meeting:
Want to Up-Level Your Client Services? Master These Four Relationship Patterns
Challenging relationships can be grouped into four fundamental categories. These patterns exist both within families and within firms, as well as between families and firms. This session will:
Identify each of the four patterns and what drives them;

Explore specific examples of how the patterns manifest within each of these three contexts; and

Offer practical strategies for disrupting the patterns and developing more productive relationships.
As a result, family office professionals will be well-positioned to enhance their client services and strengthen their client relationships by: (1) helping their clients navigate challenging family situations, (2) addressing internal team dynamics, and (3) better managing their relationships with clients.
Presented by Thomasina Williams, Sanokfa Legacy Advisors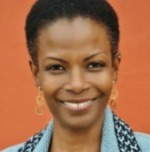 YPN members can register for the Q1 Workshop Here.