Event Details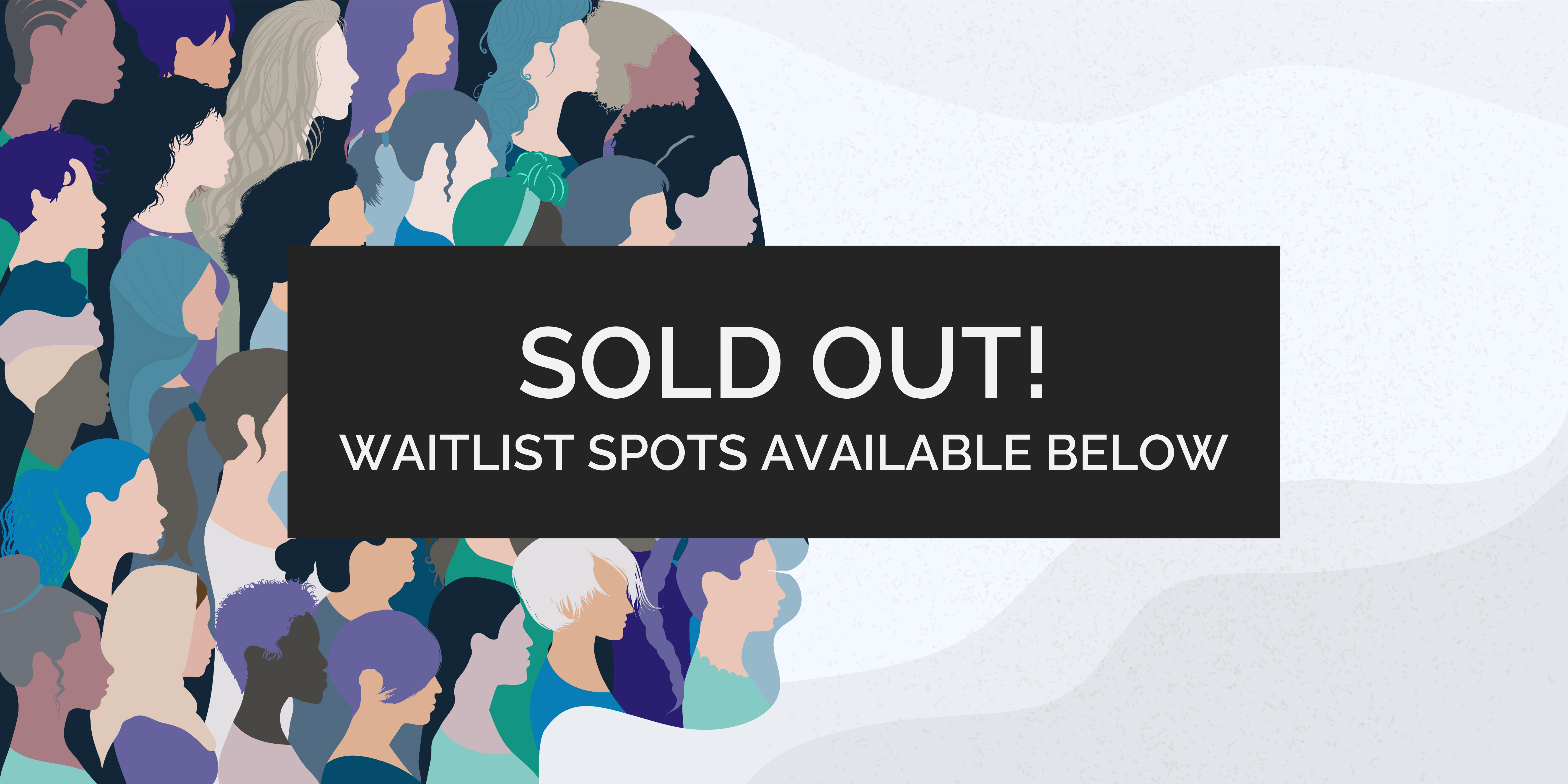 Our event is now sold out, but good news: you can still get on the waitlist!
Who Should Attend?
Family Wealth Alliance members are allowed two complimentary seats at this event. You must login to register for this event as a member. If you need assistance please reach out to Emily at emily@fwalliance.com.
Family wealth executives who are non-members are welcome to attend for $795.

If we are unable to accommodate you at this event we will refund your ticket.
Please note that registration is required and subject to approval by The Family Wealth Alliance.
To view the Event Policies and Attendee Release Agreement, please click here. If you are interested in becoming a member, please contact info@fwalliance.com for more information.
Adrienne Penta

Director of Center for Women & Wealth, Brown Brothers Harriman

Dune Thorne

Partner, Brown Advisory

Jennifer Dempsey Fox

President, Wealth Management at Bryn Mawr Trust

Kathleen McQuiggan

Partner, Artemis Financial Advisors

Shannon Kennedy

Global President, BMO Family Office
Elevating Women in Family Wealth
11:00am: Registration opens
11:30am: Welcome remarks & lunch begins
12:00pm – 1:00pm: Keynote Lunch: The Power of Women Investors with Andrea Turner Moffitt
Women have become financial powerhouses exercising decision-making control over $11.2 trillion of investible assets. Women investors from inheritors and spouses to wealth creators and wealth owners are taking a more significant role in managing their families investments in addition to their philanthropic endeavors. We are also in the midst of a significant demographic shift with dramatic growth of women wealth creators given the entrepreneurial nature of the rising generation. In fact, women are starting early stage technology and healthcare companies at the fastest pace in history. With these forces at play, the investment industry has a huge opportunity to better serve women investors while also ensuring women business owners are positioned to succeed. This presents an enormous opportunity for firms like yours.
Andrea Turner Moffitt is a national thought leader on women investors. Her book, Harness the Power of the Purse: Winning Women Investors, is the culmination of nearly three years of research on women investors across six countries. The findings in her book were the result of her groundbreaking global study on women investors in partnership with the think tank Coqual (formerly the Center for Talent Innovation). Andrea is also the co-founder of Plum Alley Investments, a modern venture firm investing in high growth, disruptive technology and healthcare companies with gender diverse founders. Many of the learnings from Andrea's book were incorporated into the design of Plum Alley Investments, which has created a powerful new model for engaging a broader base of investors looking to invest in innovation and shape the future through venture capital. In this keynote session, Andrea will discuss key findings from her book and research, how women around the world wield tremendous economic power that remains mostly untapped and her observations building an investment firm centered around intentional investing and engaging women investors.
Speakers:

Andrea Turner Moffitt, Author of Harness the Power of the Purse, Co-founder of Plum Alley Investments
Interviewed by Amy Michaliszyn. Executive Vice President, Federated Hermes
1:00 – 1:15: Break
1:15pm – 2:05pm: Cultivating Female Leaders: How to Elevate & Retain Women in the Workplace
According to the latest Women in the Workplace report from McKinsey, the two biggest drivers of disproportionately low female representation are hiring and promotions. Although women earn more bachelor's degrees than men - and have for decades - they are less likely to be hired into both entry-level jobs and manager-level jobs. They are also less likely to be promoted; for every 100 men promoted to manager, only 79 women are. If this pattern holds, the number of women in management will increase by just one percentage point over the next ten years.
To close these gaps, firms will need to take bold steps to reimagine a culture where all employees, including women, are valued and championed. In this session, we will hear from family offices on how they are attracting, supporting, promoting, and retaining women on their teams.
Speakers:

Linda Sanchez, Chief People Officer, Diversified Search Group
David Hodnett, Director of Diversity, Equity and Inclusion, Brown Advisory
Jennifer Murtie, Partner & Head of the High Net Worth Practice, Ballentine Partners
Moderated by: Lynne Born, Chief Practice Officer, Aspiriant
2:05pm - 2:55pm: Building a Women & Wealth Initiative at Your Family Office
Women remain underserved by the wealth management community despite their sizable economic growth. Women own a third of the world's wealth and outpace market growth overall, adding $5 trillion to the wealth pool globally every year. This has shifted women's experiences significantly, creating an opportunity for family offices to help women improve their financial lives. Many firms have recognized this and begun personalizing their approach to meet the unique needs and priorities of female clients. Join us in a discussion with executives at the forefront of evolving the client experience with women-focused initiatives that are truly best-in-class, effective, and impactful.
Speakers:

Beth Milkovits, Vice President Private Banking, Brown Brothers Harriman
Steph Wagner, Director, Women & Wealth, Northern Trust
Moderated by Laura McDowell, Schwab Asset Management
2:55pm – 3:10pm: Break
3:10pm – 4:00pm: Gender Lens Investing Best Practices
Gender lens investing has increased in recent years, indicating the financial sector is working to balance a legacy of disproportionate investments. (For example, female founders currently receive less than 3% of all venture capital in the U.S.) Gender lens investing is not a philanthropic or compliance process. It is a strategy that blends gender analysis with financial analysis in the investment decision-making process to achieve financial return while delivering a quantifiable impact for gender parity. Just as lenses in a telescope allow us to see things far away, a gender lens can be applied to see the benefits of a gender inclusive society. In this session, we will discuss best practices around how gender lens investing is done, why it works, and the ripple effect of its impact.
Speakers:

Lisette Cooper, Vice Chair, Fiduciary Trust International
Kathleen McQuiggan, Partner, Artemis Financial Advisors
Moderated by Jessica Lee, Senior Director of Partnerships and External Affairs, Women Moving Millions
4:00pm – 4:50pm: The Future Family Wealth Firm: Managing the Next Decade
The family wealth industry is in the middle of massive demographic change. Business models are evolving, firms are merging, leaders are retiring, and technology is leveling the playing field. While the landscape can be confusing, clients have never had so many options. As a result, they are demanding more. In this session, we will dig deeper into the impact these changes may have on the industry at large. How will family offices evolve as more women move into leadership roles and become clients? What will change about the client experience? What impact will increased inorganic growth have on all these initiatives?
Our industry is looking for direction. Join us for a panel discussion with respected leaders for their take on what managing the next decade of wealth will look like for firms, employees, and clients.
Speakers:

Dune Thorne, Partner, Brown Advisory
Kelly Maregni, President, Pathstone
Harry O'Mealia, CEO, 1919 Investment Counsel
Moderated by Kristi Kuechler, The ImPact
4:50pm – 5:00pm: Closing Remarks
5:00pm – 6:30pm: Networking Reception
The Langham, Boston
250 Franklin Street
Boston, MA 02110, USA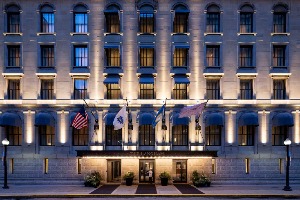 Room block & Reservations:
Room block rate of $380/night for Deluxe King Single/Double Occupancy is available through Monday, June 27. Attendees can call 1-617-451-1900 during normal business hours to reserve their rooms. Be sure to mention the FWA Summer Gathering to receive the reserved group rate. You can also reserve online here.
Rooms are available on a limited basis so be sure to reserve your accomodations today!
About
This iconic property, once the Federal Reserve Bank of Boston, is a national architectural landmark. A prime downtown location, The Langham, Boston offers a unique blend of inspiring historic charm and new American classic sophistication. Overlooking the gardens of Norman B. Leventhal Park Post Office Square, this elegant hotel is steps from Boston's shops, restaurants and attractions, including Faneuil Hall, the Freedom Trail, the North End, Financial District, the New England Aquarium, and the waterfront. Additionally, this Boston, MA hotel is minutes from the area's colleges and universities such as Harvard, MIT, Boston University, Suffolk University, and Boston College. The hotel features a charming new destination bar, The Fed, an English-inspired cocktail pub with a New England twist, concierge services and private meeting and event spaces. Other hotel features include complimentary WiFi in all guestrooms and lobby, and twice daily housekeeping with evening turndown service.